VA Loans Offer Low Rates, Low Costs, And A Zero-Downpayment Option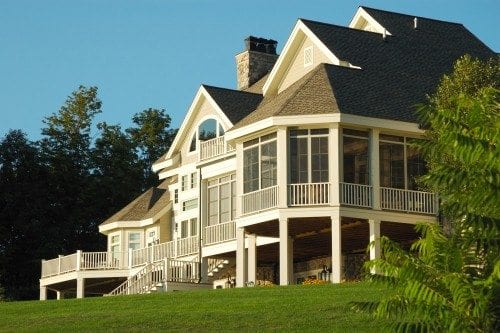 For today's military borrowers, the Department of Veterans Affairs makes available the VA Loan -- a mortgage meant to offer low rates, easy terms, and nominal mortgage loan fees.
As a compared to conforming mortgages via Fannie Mae and Freddie Mac; or FHA mortgages via the Federal Housing Administration, VA mortgages often give a better "deal".
It's no wonder that VA loans are closing at the fastest pace in 20 years.
See today's VA loan rates (Jul 22nd, 2017).
VA Loans : Who Is Eligible?
The Department of Veterans Affairs doesn't make mortgages. It guarantees them. As part of the GI Bill, the VA protects lenders making "VA-approved" loans against default and some loss. In this way, lenders are eager to offer VA home loans.
VA loans aren't available to everyone, however. They are reserved for select active and former servicemembers, as well as select Reserves and National Guard members and surviving spouses.
Eligibility will vary based on service type. For example, Gulf War veterans need 90 days of active service to be VA-eligible, whereas National Guard members require 6 years of service for the same. Members of the National Oceanic & Atmospheric Administration (NOAA) have eligibility, too, depending on length of service.
Click here for complete VA eligibility standards.
VA : 100% Financing, Never Any Mortgage Insurance
For eligible borrowers, the VA home loan offers attractive loan terms.
Mortgage rates are often as low (or lower) than comparable conforming rate mortgages, and closing costs are sometimes lower, too. Furthermore, VA loan terms can be more favorable :
VA loans allow for 100% financing
VA loans never require mortgage insurance
VA loans don't penalize low credit scores
Also, the VA home loan program allows home buyers to finance the cost of small repairs and construction into the actual purchase loan, including for "green" home repairs. This is not allowable via Fannie Mae or Freddie Mac.
And, lastly, buyers using VA financing get access to the VA Streamline Refinance program -- arguably the fastest and easiest refinance program available today. The VA Streamline Refinance only available to VA borrowers.
See today's VA loan rates (Jul 22nd, 2017).
Get A VA Mortgage Rate Quote
For borrowers with VA eligibility, be sure to check today's VA mortgage rates before locking something via Fannie Mae or Freddie Mac. VA mortgage rates are often a better, lower-cost option.
See today's VA loan rates (Jul 22nd, 2017).
The information contained on The Mortgage Reports website is for informational purposes only and is not an advertisement for products offered by Full Beaker. The views and opinions expressed herein are those of the author and do not reflect the policy or position of Full Beaker, its officers, parent, or affiliates.
Try the Mortgage Calculator