Compare Refinance Loans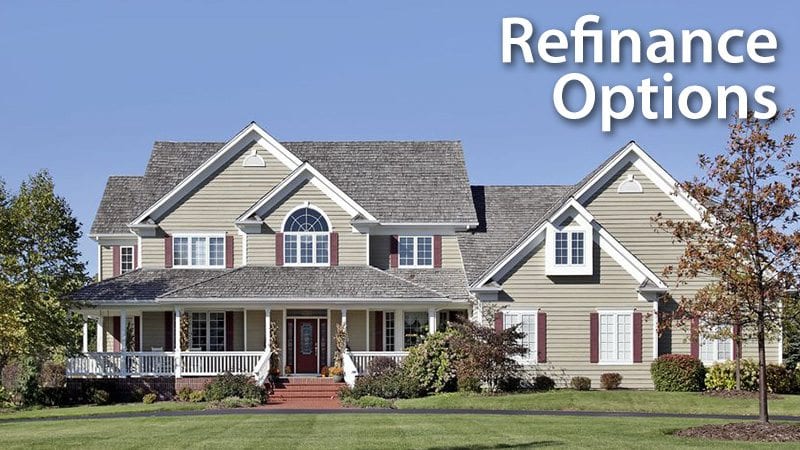 Selecting A Refinance Loan
When you decide to refinance, you might be surprised that there are many types of refinances from which to choose.
Your refinance depends on factors such as
The type of loan you currently have
Your home's value compared to loan balance
Whether you currently hold mortgage insurance
Following is a brief synopsis of each loan type and for whom each type is best.
Conventional refinance
A conventional loan is good for those who have decent credit and equity in their homes. Conventional financing does not require mortgage insurance with 20% equity. You can refinance into a conventional loan no matter what kind of loan you have currently. Learn more>>
FHA Streamline Refinance
Current FHA loan holders might consider an FHA streamline refinance. Going from FHA to FHA requires much less paperwork: no appraisal or income documentation is required. Learn more>>
HARP
These are high-LTV loans backed by Fannie Mae and Freddie Mac, and offered by local lenders. If your loan was opened prior to June 2009 and you have little or no equity, the HARP loan might be right for you. Learn more>>
VA Streamline
A VA streamline refinance replaces an existing VA loan with another VA loan with a lower rate. It's called a "streamline" loan because it requires no appraisal, and no verification of employment, income, or assets to qualify. Learn more>>
USDA Streamline
Current USDA mortgage holders can refinance with no appraisal. This program was recently rolled out in all 50 states. Learn more>>
Cash-Out Loans
You take equity out of your home in the form of cash by opening a larger loan than what you currently owe. The difference is forwarded to you at closing.
Conventional cash-out: Use conventional lending to tap into your home's equity. Learn more>>
Cash out a rental property: Grow your real estate portfolio using equity from your existing investment property. Learn more>>
Home equity line of credit: Should you get a cash-out loan or a home equity line of credit? It depends on whether you want to leave your first mortgage intact. Learn more>>
FHA cash-out: No matter which kind of loan you have currently, you are eligible to use an FHA cash-out mortgage up to 85% of your home's current value. Learn more>>
VA cash-out: Eligible military veterans can take a new loan up to 100% of their home's value. Proceeds can be taken as cash or to pay off debt. You can also refinance out of any loan using a VA cash-out loan. Learn more>>
The information contained on The Mortgage Reports website is for informational purposes only and is not an advertisement for products offered by Full Beaker. The views and opinions expressed herein are those of the author and do not reflect the policy or position of Full Beaker, its officers, parent, or affiliates.
Try the Mortgage Calculator