VA mortgage rates today, June 6, 2023, start at % (% APR) for a 30-year fixed-rate loan.
Average rates are based on a daily survey of our lender network. Your own VA loan rate will likely be higher or lower depending on factors like your credit score and down payment.
Be sure to shop around and find the best VA mortgage rate available to you.
VA loan rates for June 6, 2023
Program
Mortgage Rate
APR*
Change
30-year fixed VA
30-year fixed VA
6.681

%

6.889

%

Unchanged
15-year fixed VA
15-year fixed VA
6.625

%

6.965

%

Unchanged
5/1 ARM VA
5/1 ARM VA
6.75

%

7.532

%

+0.11
Rates are provided by our partner network, and may not reflect the market. Your rate might be different. Click here for a personalized rate quote. See our rate assumptions

See our rate assumptions

here.
How to get the lowest VA mortgage rate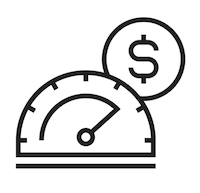 Strengthen your finances — Increase your credit and down payment, if possible, to get access to today's lowest VA mortgage rates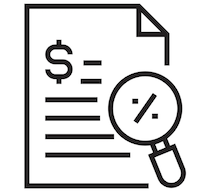 Shop around — Rates can vary a lot by lender. Get personalized quotes from at least 3-5 VA-approved lenders to find the best deal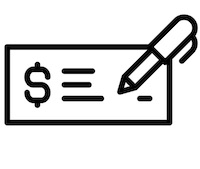 Consider discount points — If you have extra cash, you can pay more upfront for a lower VA mortgage rate over the life of the loan
---
In this article (Skip to...)
---
What is a VA loan?
A VA loan is a mortgage guaranteed by the U.S. Department of Veterans Affairs. However, you don't go to the VA to get a VA mortgage. You apply for one with a bank, lender, or credit union, just like any other home loan.
The VA's role is to insure these mortgages. This allows private lenders to offer ultra-low rates and lenient guidelines, knowing the VA will guarantee the mortgage if a homeowner defaults on the loan.
A VA loan is almost always the best type of mortgage you can get if you're eligible.
The catch is that these mortgage loans are limited to qualifying veterans, active-duty service members, and a few military-related groups.
If you're eligible, try this VA mortgage calculator to see how much home you might be able to afford.
VA home loan benefits
The goal of the VA loan program is to make homeownership more accessible for veterans and service members. As such, VA loans offer unique benefits not available to most other borrowers.
No down payment required
Below-market mortgage rates
Minimum credit score requirements can be flexible
No private mortgage insurance (PMI) required
No loan limits
Loan costs are capped, so you may pay less in closing costs
Prepayment penalties are banned
Loans are "assumable," which can make your home easier to sell later on
These loans are especially attractive for first-time home buyers because you don't need to worry about saving for a down payment. (Though you'll still need cash to cover closing costs unless a seller agrees to pay them for you.)
Although they're backed by the federal government, VA loans are offered by private lenders. That means you're free to shop around and compare mortgage companies to find the lowest rate.
How do VA mortgage rates compare?
VA loans typically come with the lowest mortgage rates of any major program. But how low is low?
The difference or "spread" between rates changes every day. But you can usually expect VA rates to be around 0.25% lower than comparable FHA and conventional mortgage rates.
Such differences might sound tiny. But when you're borrowing a large sum for a long time, a 0.25% rate reduction can add up to tens of thousands of dollars over the lifetime of the loan.
And that lower rate can free up your monthly finances, too. A 0.25% reduction in rate saves about $40 per month on a $300,000 loan.
Why are VA loan rates so low? Well, that guarantee from the federal government means VA loans are less risky than others. So lenders can afford to price them lower.
Compare today's VA mortgage rates
Program
Mortgage Rate
APR*
Change
Conventional 30-year fixed
Conventional 30-year fixed
7.076

%

7.101

%

+0.06
Conventional 15-year fixed
Conventional 15-year fixed
6.28

%

6.296

%

+0.02
Conventional 20-year fixed
Conventional 20-year fixed
7.434

%

7.484

%

+0.09
Conventional 10-year fixed
Conventional 10-year fixed
6.747

%

6.85

%

Unchanged
30-year fixed FHA
30-year fixed FHA
6.953

%

7.598

%

-0.07
15-year fixed FHA
15-year fixed FHA
6.568

%

7.038

%

-0.05
30-year fixed VA
30-year fixed VA
6.681

%

6.889

%

Unchanged
15-year fixed VA
15-year fixed VA
6.625

%

6.965

%

Unchanged
5/1 ARM Conventional
5/1 ARM Conventional
6.75

%

7.266

%

Unchanged
5/1 ARM FHA
5/1 ARM FHA
6.75

%

7.532

%

+0.11
5/1 ARM VA
5/1 ARM VA
6.75

%

7.532

%

+0.11
Rates are provided by our partner network, and may not reflect the market. Your rate might be different. Click here for a personalized rate quote. See our rate assumptions

See our rate assumptions

here.
Types of VA loans
VA-eligible borrowers have a number of loan options. Depending on whether you're buying a home or refinancing an existing loan, you can opt for a:
You also have the option to buy a single-family home or a qualifying multifamily property with up to four units.
Just note that if you buy a multi-unit home, it still needs to be a primary residence, meaning you must live in one of the units yourself while renting the others out. Rental homes and investment properties are not permitted under the VA loan program.
VA home loan eligibility
To be eligible for a VA home loan, you need to meet the Department of Veterans Affairs' minimum service requirements.
You also need to meet financial guidelines to qualify for the loan, and you must be buying or refinancing an approved property.
Military service requirements
An easy way to find out if you're eligible for a VA loan is to ask the VA for a certificate of eligibility (COE). You can do this yourself through the VA eBenefits portal. Or, if you're not big on paperwork, most lenders will do this for you in just a few minutes.
Veterans, active-duty service members, members of the National Guard and Reserves, and surviving spouses can all be eligible for a COE. Minimum service requirements include:
You've served 181 days of active duty during peacetime
You've served 90 days of active duty during wartime
You've served six years in the Reserves or National Guard
Your spouse was killed in the line of duty and you have not remarried
There are also qualifying exceptions for those discharged owing to a service-related disability, hardship, early out, and certain other causes. Whatever your type of service, you'll need an honorable discharge to qualify.
Credit score and down payment
The VA doesn't set a minimum credit score for its loans. But the lender from which you're borrowing will have its own set of guidelines.
Most lenders look for a minimum FICO credit score in the 580-620 range, although some will ask for 640 or even 660.
If you look hard enough, you may find VA lenders that will approve mortgage applications with a 580 credit score — or maybe even lower. But you're almost certain to have to pay a higher mortgage rate. And you're more likely to get approved if you have a down payment or low existing debts.
Of course, you don't need a down payment at all. But if you're a borderline case (or you want the lowest rate possible), making one will help.
Debt-to-income ratio
Affordability is any lender's top concern. You need to be able to comfortably afford your monthly mortgage payments on top of your other regular financial obligations.
Most of those obligations will be debts, including auto loan payments and minimum credit card payments. But things like alimony and child support also count.
Your lender looks at all these ongoing debts — plus your future mortgage payment — and compares that number to your gross monthly income.
The mortgage industry calls this your "DTI" (debt-to-income ratio).
Just as with credit scores, the VA doesn't specify a maximum DTI. But it does have some wider rules associated with disposable income. And lenders are entitled to impose their own DTI requirements. So, if high debt is an issue for you, shop around for a mortgage company that specializes in helping people in your situation.
Who has the lowest VA rates?
Most mortgage lenders are VA-approved. So you'll have a wide variety to choose from.
Since VA mortgage rates are set by individual lenders, rather than the VA itself, there can be a wide range across the market.
For instance, one lender might offer 30-year fixed VA rates starting at 3.0% on the same day another lender is offering 2.5%.
To find the lowest VA rate for your new loan, you'll have to apply with multiple lenders and compare their offers. That might sound like a lot of work, but it's possible to rate shop in under a day if you set your mind to it.
The best VA lender will be different for each borrower. But as a starting point, here are the five most popular VA lenders by volume, according to the Department of Veterans Affairs:
Freedom Mortgage Company
Quicken Loans
Veterans United
PennyMac
Lakeview Loan Servicing
For more information on how to choose the best VA lender for you, check out our review of the Best VA Loan Lenders.
Refinancing a VA mortgage
With some types of mortgages, the interest rate you pay when you refinance your loan is higher than the one you pay when you're purchasing a home. But that doesn't generally apply to VA loans.
When you refinance an existing VA loan — or refinance a different loan type into a VA loan — you can expect to see the same below-market rates as someone applying for a home purchase mortgage.
There are two main refinance options for VA-eligible borrowers:
Interest Rate Reduction Refinance Loan (IRRRL): With one of these, you reduce your interest rate and get a lower monthly payment. There's minimal fuss, cost, and paperwork involved because these are "streamline" refinances with a speedier approval process. For more information, see: VA IRRRL rates and requirements
Cash-out refinance: A VA cash-out refinance lets you tap some or all of your home equity while refinancing into a new loan, sometimes with a lower interest rate. The VA cash-out refi is the only program that lets you refinance 100% of your home's value — and your current loan doesn't need to be a VA loan to qualify. Keep in mind, though, that more and more lenders limit these loans to 90% of your home's current appraised value, so you'll need to shop for lenders that let you tap all of your equity. For more information, see: VA cash-out refinance: Guidelines and rates
Note that rates and deals for refinances vary between lenders — just like those for purchase mortgages.
Don't refinance with your existing lender until you're sure it's offering the best loan possible. The only way you can be certain of that is by comparing offers from multiple lenders.
VA mortgage rates FAQ
Are VA loans lower interest? 
You bet. VA loans are consistently the lowest among all the major mortgage programs. If you're eligible for a VA loan, it's highly likely you'll save a lot of money by getting one.
Who has the lowest VA refinance rates?
The lender with the lowest VA refinance rates varies every day — and from one borrower to the next. You need to get quotes from multiple lenders to find the one offering the best deal for you when you apply.
What are current VA IRRRL rates?
VA IRRRL rates are typically in line with VA home purchase rates. That is to say, they're among the lowest refinance rates on the market. Scroll to the top of this page to see current VA mortgage rates today.
What is the current VA funding fee?
The current VA funding fee is 2.3 percent of the loan amount for first-time home buyers with zero down; 0.5 percent for the VA Streamline Refinance; and 2.3-3.6 percent for a VA cash-out refinance. The amount of the funding fee depends on your loan type, your down payment, and whether or not you've used a VA loan before.
Do you pay closing costs with a VA loan?
Yes, VA loans have closing costs just like any other mortgage. These typically range from 2-5 percent of the total loan amount. Unlike other loan types, the VA caps lender origination fees at 1 percent of the loan amount. This protects borrowers from overpaying on lender fees. If you choose to pay the VA funding fee upfront instead of rolling it into the loan amount, this will increase your closing costs.
Are VA loans harder to close?
Yes, VA loans are often a little more difficult for lenders because there are additional verification steps with the VA that need to be completed before closing. VA loans can be harder to close for borrowers, too, because they have to provide additional documentation.
Do VA rates vary by lender?
Absolutely. The Department of Veterans Affairs has no hand in setting VA rates. Rather, individual lenders are free to set their own VA rates as they see fit. Because rates can vary substantially from one lender to the next, it pays to comparison shop before you choose a lender for your VA loan.
Does my credit score affect VA loan interest rates? 
Your credit score and credit history will have a big impact on the interest rate you're offered. Borrowers with a credit score above 720 typically get access to the lowest mortgage rates, while borrowers with a score in the 580-620 range will see higher rates.
Does my down payment affect VA loan interest rates? 
Yes. You don't need a down payment for a VA loan, but you'll likely get a lower mortgage rate if you can provide one. This saves you money both by lowering your interest rate and reducing the loan amount you're paying interest on.
What's better, a VA home loan or a conventional loan? 
A VA loan is almost always the better choice if you're eligible. That's especially true for home buyers putting less than 20 percent down since conventional loans will charge private mortgage insurance (PMI), which can steeply increase monthly payments and the overall cost of the loan. By comparison, VA loans have a one-time funding fee but no ongoing mortgage insurance costs.
What's better, a VA loan or an FHA loan? 
If you're eligible, a VA loan is typically better than an FHA loan. You're likely to get a lower rate, and you won't have to pay mortgage insurance every month. If you're not eligible for a VA loan, however, an FHA mortgage is a good low-down-payment alternative.
Should I refinance my VA mortgage?
It's typically worth refinancing your mortgage if you'll save more money in the long run than you spend upfront in closing costs. VA borrowers may have even more incentive to refinance than most since current rates for the VA program are so low. If you're not sure whether a refinance is worth it, a loan officer can help you understand the upfront cost and potential savings to make an informed decision.
How can I find the lowest VA mortgage rate?
There's no shortcut to finding the lowest rate. You have to survey the market and get preapproval from multiple lenders. Then compare your quotes side by side. All mortgage quotes or "Loan Estimates'' have the same format, so it's easy to compare the rates and fees you're offered on equal footing. A minimum of three lenders is often recommended, but the more you compare, the better deal you're likely to find.
Does the VA allow jumbo loans?
Yes, the VA offers jumbo loans to qualifying military service members. A VA home loan is generally considered jumbo when the loan amount is above the county-specific loan limit. VA jumbo loans allow access to homes in high-cost metro areas.
Can you pay discount points on a VA loan?
Yes, veterans and service members are allowed to buy discount points on VA-backed loans.
Do real estate agents and Realtors dislike VA loans?
Some sellers and real estate agents are less likely to accept offers from buyers with VA loans because they mistakenly believe these loans make closing more expensive and challenging for the seller. However, these days, VA loans are no more expensive for sellers than any other type of loan.
Explore more interest rates
By refinancing an existing loan, the total finance charges incurred may be higher over the life of the loan.