Mortgage Debt Declines As Loan Originations Climb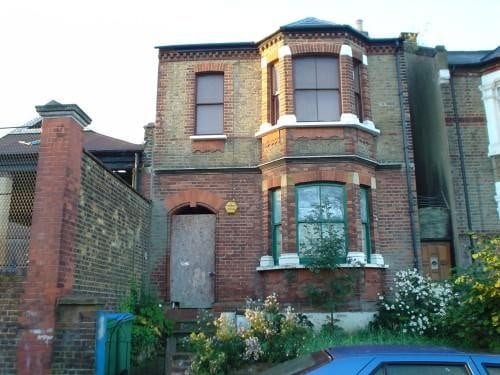 Household debt is declining.
Largely the result of a decline in U.S. mortgage debt, overall household debt fell $74 billion during the third quarter of 2012.
The data comes from the Federal Reserve Bank of New York and its Quarterly Report on Household Debt and Credit which shows mortgage debt dropping $120 billion in Q3. Second lien debt in the form of equity credit lines fell $16 billion.
Click here for today's mortgage rates (Jul 20th, 2017).
Mortgage Debt Falls To Multi-Year Low
Since 2008, U.S. consumers have been trimming debt. 
Four years ago, consumer debt totaled $12.7 trillion nationwide. However, as the economy moved into recession, consumer spending and savings habits changed. Today, consumer debt totals $11.3 trillion -- an eleven percent decrease 
Mortgage debt accounts for 70% of U.S. consumer debt and, at a little bit more than $8 trillion, is at its lowest level since 2006.
The reduction in mortgage balances is all the more impressive considering that U.S. homeowners originated $521 billion in new mortgage debt last quarter -- the fourth straight quarter during which mortgage originations increased.
It's a trend that should continue, too. 
According to the Mortgage Bankers Association (MBA) $1.3 trillion in new mortgage originations are expected in 2013. Purchase money mortgages are expected to account for $585 billion, or 
Purchase originations are projected to account for 45% of loan volume. Refinance originations, including refinances via programs including the FHA Streamline Refinance, the VA Streamline Refinance, and HARP, are expected to account for the remaining 55%.
Click here for today's mortgage rates (Jul 20th, 2017).
Low Rates, "Cash-In" Mortgages Fuel Decreases
It's somewhat counter-intuitive for overall mortgage debt to be decreasing at a time when mortgage originations are soaring. There are three main reasons why this is happening.
First, low mortgage rates do more than just lower your monthly payment. They also change your monthly payment balance between principal and interest.
For example, at a mortgage rate of 6%, a 30-year fixed mortgage's first month payment is 17 percent principal and 83 percent interest. At today's Freddie Mac rate of 3.32%, the ratio is 37 percent principal, 63 percent interest.
Today's homeowners are chipping down principal faster than the ever before.
Second, homeowners are using "cash-in" mortgages more often than last decade. With a cash-in mortgage, homeowners bring cash to closing for purposes of lower loan balances. Cash-in mortgages have been affected by HARP, but they still represent about 1 in 4 refinances nationwide.  
And, lastly, mortgage debt is reducing because some homeowners have changed their attitude toward carrying debt. Anxious to deleverage, they're prepaying mortgage balances monthly, sending extra principal with the payment.
Click here for today's mortgage rates (Jul 20th, 2017).
Low Mortgage Rates Expected To End Soon
Refinance activity has been fueled by a multi-year decline in U.S. mortgage rates plus an large list of refinance programs available to underwater homeowners including the FHA Streamline Refinance and HARP.
In 2013, though, the U.S. economy is expected to improve and that will draw mortgage rates up. As rates rise, mortgage debt may not be reduced as quickly.
If you're thinking of a refinance, best to get started before mortgage rates rise. 
Click here for today's mortgage rates (Jul 20th, 2017).
The information contained on The Mortgage Reports website is for informational purposes only and is not an advertisement for products offered by Full Beaker. The views and opinions expressed herein are those of the author and do not reflect the policy or position of Full Beaker, its officers, parent, or affiliates.
Try the Mortgage Calculator