Shop For Mortgage Rates Without Lowering Your Credit Score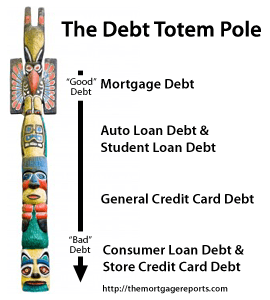 Mortgage Rates & Credit Scores
With current mortgage rates low this year, a swell of U.S. homeowners have rushed to complete a home loan refinance.
Some homeowners have refinanced to get access to lower interest rates and a lower monthly payment — the typical homeowner is saving more than 30%, according to Freddie Mac.
Others homeowners have refinanced to convert their ARM into a fixed-rate loan; or, to cancel their FHA MIP now that home values are back up.
Rising home values have also sparked a flurry of cash-out refinances.
A cash-out refinance is a refinance which gives a homeowner cash at closing which can be used for debt consolidation, long-term savings, home improvements, or anything else. The "cash" is a conversion of the homeowner's home equity into a liquid, usable form.
Maybe you're looking to refinance your home, too, but have concerns about lenders "pulling your credit" as part of the rate-shopping process. You're worried that shopping for a loan will harm your credit score, and cause you to get lower rates or something worse.
There's no need to worry — consumer protection laws have your back.
Different from the 1980s, when lenders could harm your FICO, today's credit score rules specifically protect mortgage applicants who are shopping for today's best mortgage rates.
The credit bureaus say it plainly on their sites: Your credit scores does not drop when a mortgage lender pulls your credit.
As a consumer, you have the right to shop for the lowest available mortgage rate, and you can do it without fear of harming your score.
Verify your new rate (Jun 21st, 2018)
What Is A "Credit Pull"?
A "credit pull" is a formal request to review a person's credit report.
Formally, a credit pull is known as a Credit Inquiry and, along with four other credit-related behaviors, it's part of the credit scoring algorithm which produces your credit score.
In the credit scoring system, Credit Inquiries are just one piece of the larger credit-scoring category called "New Credit".
The New Credit category is the smallest of five credit score components, comprising just 10% a person's overall credit score, which ranges from 300-850.
The reason why Credit Inquiries matter to your score is because when a person is making a credit inquiry, it's telling the credit scoring system that "this person is looking to increase their overall level of indebtedness".
With more debts, a person is more likely to miss payments to one or more creditors.
Understanding this, it makes sense, then, why your credit scores drop when you go applying for new credit cards or charge cards.
With each application, you're showing a propensity to borrow more money "on account", which implies that you don't have the money already available in the bank, or available on one of the cards already in your wallet.
The credit bureaus don't see that you're getting 10% off your total purchase price by opening a card, for example; or, that you're transferring your balances to a Rewards Card which pays you 2% back annually.
All the credit bureaus see is your request to borrow more funds.
Trying to borrow more money can be a signal of financial trouble, which is why credit pulls can harm your overall score. Not with mortgage credit pulls, though — those are a little bit different.
Consider the four type of credit pulls:
A credit pull for a purchase or refinance mortgage loan
A credit pull for an auto loan
A credit pull for a credit card application
A credit pull for a store credit card, or consumer loan
Not surprisingly, each of these 4 credit check-types receive different treatment by the bureaus.
A credit card application, for example, is weighted "worse" than a mortgage loan application because debts on credit cards can increase over time, until they become unmanageable.
Mortgage debt doesn't work that way. Mortgage debt lowers over time until it reaches $0.
Credit pulls related to consumer loans and store credit cards are also weighted worse than mortgage credit pulls. This is because these loan types are associated with layaway plans and "loans of last resort", which tend to default at very high rates.
The probability of default is enough to affect your FICO.
Verify your new rate (Jun 21st, 2018)
Mortgage Credit Pull = Approximately -5 Points
Credit pulls for loans will affect your credit score in time, but the effects of a credit pull will vary by creditor type. As compared to other credit applications, pulling your credit will do almost nothing to your credit score.
Here's why.
Mortgage lenders rank credit scores using an industry-standard model known as the FICO score which assigns a numerical value to a person's credit risk to a bank.
The lowest possible FICO score is 300. The highest FICO score is 850.
65% of the credit score is linked to just two components of a person's credit history. The first component is Credit Utilization — how much money is being borrowed. The second component is Payment History — is that money being repaid?
It makes sense that two-thirds of a person's credit score is tied to these two behaviors. They're important ones.
The next 15 percent of a person's credit score is linked to credit history.
Credit History is the length of time a person has had credit in their name. This, too, makes sense. It's risky to lend to a "first-timer"; a person who has never had a credit card to his name, or repaid a car loan, or borrowed money for an education.
When the credit bureaus can see that a person has had experience managing their own credit, they're more likely to give the consumer a boost.
That's eighty percent of the overall score right there. The last twenty percent is split over the types of credit a person uses; and the "newness" of their credit.
For Credit Types, auto loans and mortgage debt are generally viewed as "positive" credit types because auto and mortgage debt often begins at an indebtedness level, and pays down toward zero at regular intervals, thereby removing the debt altogether.
Store charge cards work in the opposite manner and are considered to be "negative" credit types.
The remaining 10% of your FICO score is reserved for "New Credit". This is the category into which mortgage credit pulls fall.
New Credit is an assessment of the (1) new credit accounts you've opened, (2) the types of credit for which you've applied, and (3) how long it's been since you last opened an account.
New Credit is a catch-all of sorts, addressing credit-related behavior which falls outside of the other category types. The action of having a mortgage credit inquiry, then, you'll see, is just a small part of the smallest credit scoring category.
A mortgage credit pull is estimated to affect your FICO by 5 points or fewer.
Verify your new rate (Jun 21st, 2018)
Shop Multiple Lenders Without Dinging Credit Twice
When you're shopping for a mortgage, it's a good idea to get quotes from more than one bank. Closing costs vary by bank, and mortgage rates do, too.
However, in order to give you an accurate rate quote, many banks will ask to "pull your credit". They'll say they need to make sure you "actually qualify" or that you're eligible for a specific mortgage program such as the three-percent down Conventional 97 program which mandates a minimum FICO.
Don't be nervous about the inquiry.
The FICO scoring system does more than just allow this type of credit pull by lenders — it actually encourages it. The system is built with consumer protection in mind.
Here's what you need to know.
First, when you apply for a mortgage loan with multiple lenders, the credit bureaus count it as a single credit inquiry. This makes sense when we compare it to a shopping spree for credit cards, for example.
When you make 4 credit card applications, you'll potentially have the option to use all four, which can increase your level of indebtedness. However, when you make four mortgage applications, you're not applying for four mortgages.
You're only applying for one.
And, furthermore, it's expected that when you shop for mortgage rates, you'll actually get a better deal, which means you'll pay less fees and get a lower rate. This, too, is good financial management.
Because of this point, consumers are granted — by the credit bureaus — the right to shop for a mortgage with an unlimited number of lenders without fears of "multiple credit dings".
All mortgage rate shopping done within a 14-day period will count as a single credit pull, with the bureaus acknowledging the first credit check then ignoring all subsequent ones.
If you've only shopped for a single mortgage rate quote, it's best to get competing quotes. The bureaus will protect your FICO, and you may find yourself with access to lower rates and fees.
Verify your new rate (Jun 21st, 2018)
How To Get The Lowest Mortgage Rates
Whether you are a first-time home buyer or a seasoned real estate investor, it's smart to shop for your mortgage rate.
It's a fact of life in lending: The mortgage company with the lowest mortgage rate today may not be the one with the lowest mortgage rate tomorrow.
Whether you're looking to purchase a home or refinance one, then, plan to comparison shop to find the best combination of mortgage rates and fees to fit your situation.
Here's what to do:
Shop around. Talk to at least two lenders, maybe even five or more.
Limit your rate shopping to 14-day timespan because that's what the credit bureaus allow.
Check multiple sources for quotes — retail banks, mortgage brokers, online lenders, and whatever else you can find.  You never know where the "best rates" may be today.
Lastly, though, and this is the most important point of all — make sure to share your social security number with your lenders so they can give you accurate mortgage rate quotes instead of just best guesses or "ballpark rates".
Metaphorically, not letting your lender check your credit is like not letting a doctor check your blood pressure. Sure, you can get a diagnosis when your appointment's over — it just might not be the right one.
What Are Today's Mortgage Rates?
When you're shopping for a mortgage, you should really shop for a mortgage. Thankfully, the credit bureaus make this less frightening by providing credit score protection to mortgage rate shoppers nationwide. You won't affect your FICO when you're only after lower mortgage rates.
Get today's live mortgage rates now. Your social security number is not required to get started, and all quotes come with access to your live mortgage credit scores.
Verify your new rate (Jun 21st, 2018)
The information contained on The Mortgage Reports website is for informational purposes only and is not an advertisement for products offered by Full Beaker. The views and opinions expressed herein are those of the author and do not reflect the policy or position of Full Beaker, its officers, parent, or affiliates.
Try the Mortgage Calculator