Trump, Yellen, And Weekend Mortgage Rates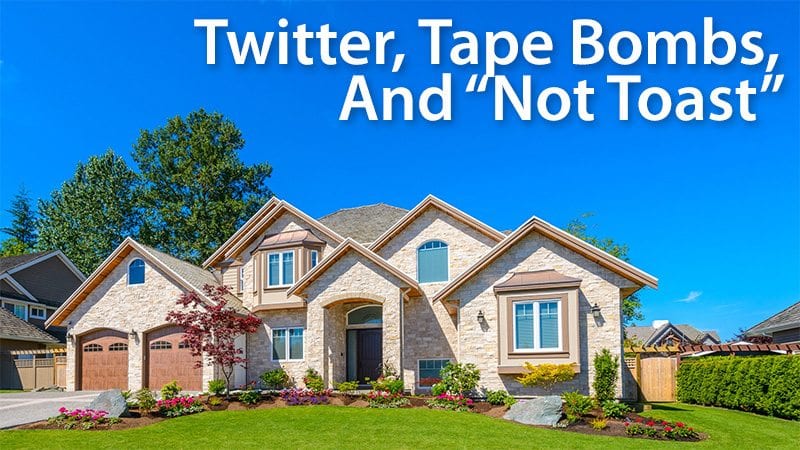 Current Mortgage Rates, "Trash Talking" Politicians, And Holidays: Just Weird
If you feel as though mortgage rates today are giving you whiplash, you're not alone. One one hand, the early part of the week was very light on data that mattered to rates.
Investors took their cues from stock markets, rumors and Twitter skirmishes.
And mortgage pricing stayed within a small range because nothing happened to move the needle.
So Wednesday, President Trump and Fed Chair Janet Yellen made some speeches to hopefully dispel investor uncertainty and help those hard boiled eggs go down a little more easily.
Click to see today's rates (Sep 25th, 2017)
Trump On Yellen: "She's Not Toast"
President Donald Trump proclaimed that the dollar is getting too strong. He believes that the Fed (Yellen's territory) should keep rates low. Investors have interpreted this to mean that he may push hard for tax reform and increased infrastructure spending.
That could be cause for concerns about inflation, say analysts, especially while while Congress has also been trying to drop the corporate taxes to 20 percent without raising the deficit.
Federal Reserve Chair Janet Yellen's opinion may not matter. Trump said he respects her but has not decided to keep her on the job next year. When asked if the Chair is "toast" after her term expires, Trump responded, "No, not toast."
Thursday: Reports Released, No One Reads
Last week's unemployment figures came in with 234,000 new claims for unemployment benefits -- far fewer than expected. Which would be good for mortgage rates.
We also got March's Producer Price Index (PPI), and a preliminary Consumer Sentiment reading. Analysts expected the PPI to increase by .1, and the Consumer Sentiment level to fall by a substantial .9. Even better for rates, though, the PPI fell by .1, and Consumer Sentiment plummeted by 1.9!
And no one cared, because bond markets closed early for the Easter, ahem, Spring, holiday.
Friday: More Reports Read By No One: But Beware Of Tape Bombs!
The Consumer Price Index and Retail Sales report both came in significantly lower than expected. Meaning that inflation is still not the boogie man everyone expects when these reports come out. Nice for rates, but we'll probably not get the full effect of the report until Monday when bond markets actually open.
Mortgage pricing today is likely to be  little more expensive than it would otherwise be, because long holiday weekends leave markets vulnerable to tape bombs.
"Tape Bombs" get their name from those little ticker tape thingies news used to come in on. An explosion of news meant a pile of ticking tape as people scrambled to make sense of it and buy and sell investments before everyone else got the news.
So a tape bomb is a massive event that causes financial haywire, because it comes in during the time when markets are closed and lenders can't change their mortgage pricing to protect themselves. To guard against tape bombs, especially during long holiday weekends, lenders tend to price higher than they otherwise would -- to give themselves a cushion.
Click to see today's rates (Sep 25th, 2017)
The information contained on The Mortgage Reports website is for informational purposes only and is not an advertisement for products offered by Full Beaker. The views and opinions expressed herein are those of the author and do not reflect the policy or position of Full Beaker, its officers, parent, or affiliates.
Try the Mortgage Calculator