Mortgage Rates Rolled Back 4 Months Of Win; What's Next For Markets?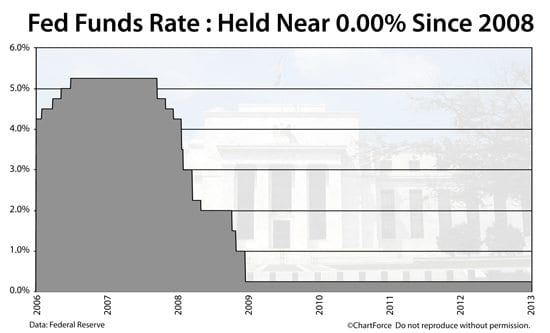 Last week was a rough one for mortgage rate shoppers. Mortgage rates of all types jumped, moving to multi-month highs.
In a holiday-shortened week of trading, the Fannie Mae 30-year 3.0% coupon moved -21/32 to close at 103.5; and FHA and VA mortgage rates worsened, too, as the Ginnie Mae 30-year 3.0% coupon lost -24/32. Overall, rates rose by as much as 0.250 percentage points.
The "lowest rates of all-time" hit 6 weeks ago. Today, those rates seem quaint.
Click here to get today's updated mortgage rates (Oct 23rd, 2017).
Mortgage Rates Worsen Sharply Thursday, Friday
Last week's market saw mortgage-backed bonds sell-off sharply, pushing U.S. mortgage rates to a 4-month high.
Unfortunately, though, because the entirety of the sell-off occurred Thursday and Friday, it was too late to be captured by Freddie Mac's weekly mortgage rate survey.
According to the government-backed group, the average 30-year fixed rate mortgage rate was at 3.42% nationwide last week for borrowers willing to pay 0.7 discount points. Discount points are a one-time, up-front closing cost and 0.7 discount points are equal to 0.7 percent of your loan size.
For a loan in Bergen County, New Jersey at the jumbo loan limit of $625,500, then, adding 0.7 discount points to a loan would require a one-time closing cost of $4,378, and this is what Freddie Mac reported Thursday morning.
However, that's when mortgage pricing began to deteriorate badly. Bonds quickly shed three-quarters of a point such that, by Friday, in order to get the published 3.42 percent mortgage rate, mortgage borrowers were now required to pay 1.45 discount points.
For the same Bergen County borrower, this would raise closing costs to $9,070.
Click here to get today's updated mortgage rates (Oct 23rd, 2017).
Europe On (More) Solid Ground; Strong Jobs Data
Last week's negative action occurred nearly entirely within 2 days of trading, beginning Thursday morning and ending with Friday's close. The catalysts were several.
First, Thursday morning, the Department of Labor issued its weekly Initial Jobless Claims report which, for the second straight week, handily beat economist estimates. Just 330,000 first-time claims were filed against expectations of three-hundred fifty-five thousands.
A similar "beat" had occurred the week prior, giving Wall Street cause for job-growth optimism. Mortgage bonds traded worse on the news and mortgage rates rose.
However, news from Europe prior to Friday's market open caused the most damage last week.
In one report, Germany's economy showed its largest month-over-month growth margin since 2010. Analysts had expected to see little- to no-growth whatsoever. Then, in another report, it was shown that banks are repaying the European Central Bank (ECB) on more than $1 trillion borrowed in 2012 at a much faster rate than originally expected.
More important to U.S. mortgage bonds, however, was that more than 53% of the banks which borrowed money plan to pay the ECB early, underscoring confidence and strength within the Eurozone economies.
Perceived weakness in Europe was among the contributing causes for last year's historically low rates. As the European economy recovers, then, it should only make sense that U.S. rates should rise.
And, that's exactly what happened Friday.
Click here to get today's updated mortgage rates (Oct 23rd, 2017).
This Week : FOMC Meeting, Housing Data, Jobs
Mortgage rates may rise again this week. There is a bevy of economic data set for release, the Federal Open Market Committee (FOMC) is meeting, and news from the Eurozone is expected to corroborate last week's findings.
In addition, there will be a 5-year and 7-year Treasury auction which can affect mortgage rates, too. Strong auction results often support low mortgage rates. Weak results often lead rates higher.
Mortgage rates are expected to be most volatile beginning mid-day Wednesday, at the conclusion of the Federal Reserve meeting. The Fed is not expected to raise the Fed Funds Rate, but it may change it statement on the health of the economy which, in turn, would affect rates.
The Fed is watching jobs data carefully. Strength in jobs will be bad for rates.
Click here to get today's updated mortgage rates (Oct 23rd, 2017).
Protect Against Rising Mortgage Rates
For today's home buyers and rate shoppers, rising mortgage rates have a little bit of purchasing power and have made a hit to home affordability.
If you're concerned how rising rates will alter your payments or your budget, get started with a look at today's rates. See how much home you can afford.
Click here to get today's updated mortgage rates (Oct 23rd, 2017).
The information contained on The Mortgage Reports website is for informational purposes only and is not an advertisement for products offered by Full Beaker. The views and opinions expressed herein are those of the author and do not reflect the policy or position of Full Beaker, its officers, parent, or affiliates.
Try the Mortgage Calculator