Figuring out the housing market
The housing market can be a confusing place. That is, if you don't know how to navigate it.
At any given moment, various factors determine whether home buyers or sellers have the upper hand in negotiations.
Knowing what factors determine which side the market currently favors can help you either save or make money. Luckily, we spoke with industry experts to both help you figure out these dynamics and land a good deal.
---
In this article (Skip to...)
---
Buyers market vs sellers market: Housing's biggest influencers
From inflation to wages, government policies to economic health, a bevy of factors impact whether we're in a buyers market vs sellers market at any given time.
But when it comes to determining whether home buyers or sellers have an advantage, the supply and demand of for-sale property listings carry the most weight. When inventory is low, home prices rise as scarcity intensifies competition among borrowers.
"Higher demand and short supply helped shoot the U.S. median single-family home price up from $144,000 in 2011 to $330,000 in 2022," said Rob Barber, CEO at Attom.
Much like other financial markets, housing is cyclical. Typically, the market slows and recovers following boom periods since the ballooning values eventually exclude many potential buyers.
Distilled simply, "house prices are set at the intersection of supply and demand," said Odeta Kushi, deputy chief economist at First American.
Of course, mortgage interest rates play a large role by tipping the scales of buyer demand and affordability.
Lower interest rates normally increase the amount of borrowers looking to lock in a purchase rate or refinance the loan they already have. A lower rate could equate to saving hundreds and even thousands of dollars over the lifetime of a mortgage. (Interest rates vary by lender, so shopping around comes highly recommended.)
Mortgage rate movement depends on the economy and is intrinsically correlated to government actions. When the U.S. economy is performing well, rates tend to grow because demand also rises alongside increased wages, job creation and low unemployment. In the times when more people have better financial security, the likelihood of pursuing homeownership climbs.
Moves made by the Federal Reserve — the U.S.'s central banking system — don't directly affect interest rates, but rather have indirect ties. The Fed's battle with inflation resulted in hikes to its federal funds rate and mortgage rates subsequently grew as well.
"When COVID hit, the Federal Reserve slashed interest rates, driving mortgage financing costs to historically low levels, which accelerated demand. These factors all combined to create one of the strongest seller's markets in the country's history, and causing home prices to reach record highs, contributing at least in part to the highest rate of inflation we've seen since the 1980s. This, in turn, led to the Fed aggressively raising rates, roiling the financial markets, and doubling mortgage rates," said Rick Sharga, CEO at CJ Patrick Company.
Lastly, seasonality also impacts housing. Almost every year, activity from both buyers and sellers heat up in the spring and summer while they dwindle in the autumn and winter.
What is a buyer's market?
So what Is a buyers market vs sellers market in real estate? With inventory of for-sale homes being the crux of real estate, a buyer's market can be defined as an oversupply of listings relative to borrower demand.
In this environment, price appreciation slows or even reverses, and the time properties take to sell expands. Sellers are more likely to offer discounts, concessions, repairs or agree to other contingencies since they're at a disadvantage in a more crowded marketplace.
When trying to buy a home in a buyer's market, the world becomes your oyster. Listings are plentiful, competition is low, and your budget stretches farther.
With more options to choose from and properties sitting unsold longer, you can take your time and be pickier before making an offer. But you can still take measures to give yourself even more of a leg up.
Buyer strategies in a buyer's market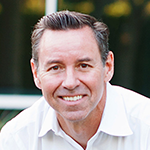 Rob Barber, CEO at Attom
"One thing buyers can use to their advantage is the relative affordability to average wage earners of one area versus another. Sometimes that even varies quite a bit from one county to the next. Buyers can take that information into their negotiations knowing that in places with relatively unaffordable home prices, it will be tougher for sellers to find buyers. Being aware of the number of potential buyers priced out of their local markets can give buyers an extra piece of under-the-radar leverage they can use to drive a harder bargain with sellers."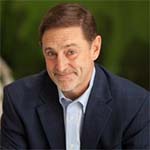 Rick Sharga, president and CEO at CJ Patrick Company
"It's the perfect time for aggressive negotiating. Do some homework to see what the price trends are in your local market, and bid accordingly. Let the seller come back with a counteroffer. Ask for seller concessions — anything from covering all the closing costs to home inspections and appraisal costs."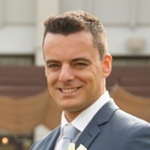 Steve Nicastro, licensed real estate agent and Content Team Lead at Clever Real Estate
"You have more room to negotiate with sellers, so use it to your advantage. Instead of lowballing on price (which can lead to low appraisal issues), one idea is to try to get your closing costs paid by the seller."
Seller strategies in a buyer's market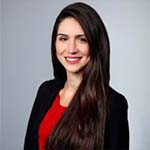 Odeta Kushi, deputy chief economist at First American
"In a buyer's market, it becomes even more important to prep and stage your home to make it as attractive as possible to the potential buyer. It is also important to price your home appropriately, and budget for potential concessions."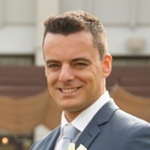 Steve Nicastro, licensed real estate agent and Content Team Lead at Clever Real Estate
"Be flexible. You might need to compromise with the buyer on the purchase price, give them more time to close on the home, or offer incentives — such as offering to pay closing costs, inspections or home warranty, or agreeing to make more repairs that come up in the buyer's home inspection."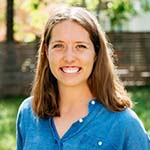 Hannah Jones, economic data analyst at Realtor.com
"Sellers should focus on putting their best foot forward with a well-maintained, move-in ready home at a market-supported price. Sellers should be prepared for negotiations, cognizant of when they are and are not willing to budge."
What is a seller's market?
The mirror image of a buyer's market, a seller's market, occurs when borrower demand exceeds the supply of available homes.
That leads to heightened buyer competition and bidding wars, which ultimately drive up property values. For homeowners, that means equity growth and larger amounts of money to tap into.
Under these conditions, listings sell quickly, all-cash offers become more common, and buyers strengthen their bids by waiving contingencies or inspections.
The pandemic housing market we witnessed over the last few years depicted an extreme advantage for sellers, where properties could receive dozens of offers and sell within a few days. When purchase dynamics are stacked against you, sometimes you need to get creative as a buyer.
Buyer strategies in a seller's market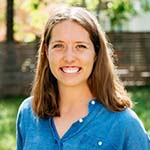 Hannah Jones, economic data analyst at Realtor.com
"Homes typically sell quickly at or above sale price in a seller's market, which means that buyers should know their limits going into submitting an offer as well as in possible negotiations. It can be easy to get swept up in the intensity of high buyer competition, but having a plan can help ensure you don't end up spending more than you are comfortable with or agreeing to any terms that may hurt you in the long run."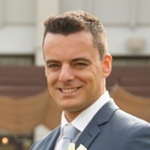 Steve Nicastro, licensed real estate agent and Content Team Lead at Clever Real Estate
"You have to move much faster in a seller's market because homes are flying off the market. If you find a home that meets your needs and budget, make as strong of an offer as you can. Don't sleep on putting in an offer, because the house likely won't be around by the next day."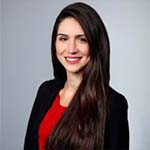 Odeta Kushi, deputy chief economist at First American
"It's always wise to have a pre-approval letter, but it's even more important in a seller's market. If bidding wars ensue, removing as much uncertainty about the transaction is critically important to the seller's final decision. In the event of a bidding bar, consider an escalation clause. Make sure you structure your offer to say you will pay a certain amount over the next highest bid up to a maximum amount. This allows you to potentially win the bidding war without paying too much more than the next highest bidder and limits what you are willing to pay."
Seller strategies in a seller's market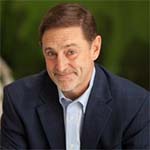 Rick Sharga, president and CEO at CJ Patrick Company
"Be patient. Unless someone blows you away with the first offer, let the market momentum work in your favor. Listing a property at the low end of current prices can stimulate a bidding war among prospective buyers who will be aggressively looking for a "bargain" in a seller's market. It's worth consulting with a local real estate agent to see how that pricing strategy might work in your market and to manage the back-and-forth negotiations among multiple bidders. Ideally, you want the optimal price with certainty in financing and a short time to close, and in a seller's market, you can pretty much name your terms."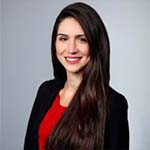 Odeta Kushi, deputy chief economist at First American
"In a seller's market, multiple-offer bidding wars are more common. It's important to pay attention to all of the offers and analyze factors beyond the price, such as the earnest money deposit, the down payment amount, whether all cash or financed, waivers of standard buyer inspections or contingencies, and more. The best offer may not always be the highest one."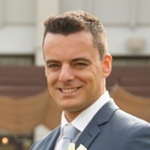 Steve Nicastro, licensed real estate agent and Content Team Lead at Clever Real Estate
"You can price it more aggressively than normal, but, in my opinion, it's still a good idea to price at or below your home's fair market value. Doing so can result in more showings, more offers, and a potential bidding war. Some agents like to set strict deadlines for showings and offers to create a sense of urgency, but I don't like this idea. It can create unnecessary tension and make buyers feel rushed into making a decision. A good house in a hot housing market is going to sell fast anyway."
How to know if it's a buyers market vs sellers market?
Measuring how much for-sale inventory there is in the U.S. at a given time can usually tell you whether we're in a buyers market vs sellers market, and which side has the advantage in home buying.
Traditionally, industry experts use the total number of months it would take to sell all the homes currently on market as a barometer — with anything above six months indicating a buyer's market and anything below favoring sellers. (Although that benchmark probably needs to be updated to reflect the reduced home building activity following 2008's housing crash.)
Overall, the U.S. housing market inches closer to balance from a clear edge for sellers, as inventory and affordability both show signs of recovery in 2023.
"Other than the obvious median values in any given market, a couple of key factors to watch include: whether bidding wars among buyers end or resume, buyers no longer have to line up to view a home for sale and sellers start offering incentives like making repairs or helping to defray closing costs. Those would be key indicators of a shift toward buyers," Barber said.
While 'location, location, location' is the oldest adage in real estate, it also applies to determining who has the advantage in your area. Conditions in every marketplace vary and can be hyper-localized. Working with a real estate agent or lending professional from the places you're buying or selling in can help you get a better idea of how deals are progressing.
Buyers market vs sellers market: Your next moves
Knowledge is power and understanding if we're in a buyers market vs sellers market (and who currently holds the upper hand) can give you a major advantage in negotiations.
Whether buying or selling property, applying the proper strategy at the right time could provide immediate and long-term payoffs. Of course, take the necessary steps to get your financial profile or listing in top shape.
If you're ready, reach out to a local lender and real estate agent to get a better sense of your local market. They can help set you up for success and sometimes they even have access to "pocket listings" or know potential buyers.