Mortgage Rates : 12 Consecutive Months Below 4.00%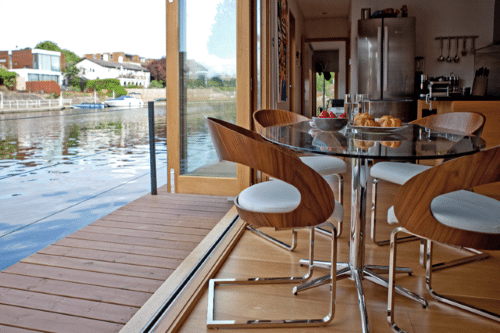 Freddie Mac's weekly mortgage rate survey shows that 15-year fixed rate mortgage rates and 30-year fixed-rate mortgage rates ticked higher this week, but only slightly; and remain near record-low levels.
Click here for today's mortgage rates (Oct 23rd, 2017).
30-Year Fixed Rate : 3.32% Average
Freddie Mac's Primary Mortgage Market Survey from November 29, 2012 showed the 30-year fixed-rate mortgage (FRM) rate climbing to 3.32 percent, on average, as compared to 3.31 percent the week before.
A 0.01 percentage point weekly change is nominal. One year ago, the 30-year FRM averaged 4.00 percent.
Borrowers should expect to pay 0.8 discount points to get access to the Freddie Mac published rate. Discount points are closing costs where 1 discount point is equal to a fee that is one percent of your loan size.
For the same week, the 15-year fixed-rate mortgage rate averaged 2.64 percent, also up 0.01 percentage point as compared to last week's 2.63 percent average rate nationwide.
One year ago, the 15-year FRM averaged 3.30 percent.
Click here for today's mortgage rates (Oct 23rd, 2017).
Freddie Mac : Low Mortgage Rates Help Home Sales
Low mortgage rates are doing more than just lowering mortgage payments of refinance homeowners. They're also influencing the housing market overall, including boosting year-to-date home sales which are up 20 percent as compared to last year's tallies.
Low mortgage rates change the economics of Renting vs Owning and with low- and n0-downpayment programs available via the FHA, VA and USDA, first-time buyers may have the most to gain.
46% of first-time buyers are using FHA mortgages, according to the National Association of REALTORS®.
Not surprisingly, therefore, the S&P/Case-Shiller national home price index, on a seasonally adjusted level, improved 5.2% from January to September of this year, with all 20 tracked cities showing positive growth.
Click here for today's mortgage rates (Oct 23rd, 2017).
Get Today's Mortgage Rates Now
Freddie Mac says its mortgage rates remain near all-time lows, but it's not just conventional loans for which rates are rock-bottom. Mortgage rates for refinance products including the FHA Streamline Refinance and VA Streamline Refinance are ultra-low, as are rates for jumbo loans.
Get started with a rate quote. See how today's low rates can help you. 
Click here for today's mortgage rates (Oct 23rd, 2017).
The information contained on The Mortgage Reports website is for informational purposes only and is not an advertisement for products offered by Full Beaker. The views and opinions expressed herein are those of the author and do not reflect the policy or position of Full Beaker, its officers, parent, or affiliates.
Try the Mortgage Calculator