Follow This Advice To Buy The Right Home Your First Time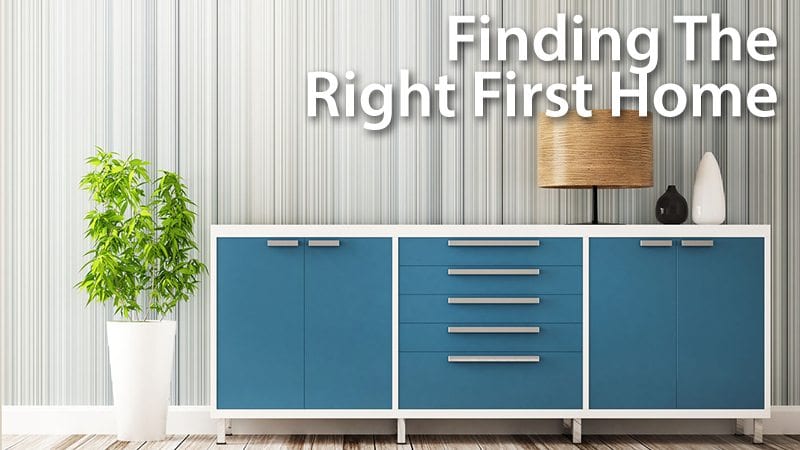 First-time Home Buyer Surveys Offer Valuable Guidance
Ask most first-time home buyers whether they would again purchase a home knowing what they know now, and the answer would be a resounding "yes."
Recent home buyers are dodging skyrocketing rents while grabbing reasonable home prices and low mortgage rates.
New homeowners in many areas of the country have already seen solid appreciation in their home's value.
Still, it's hard to know that you are buying the right home on your first go. No one can see the future, but home buyers can undergo a sound analysis of potential future needs.
Recent home buyer surveys revealed important pieces of advice for buyers who are just getting started.
These buyers can learn from those who have gone before and find the right home the first time.
Click to see today's rates (Jul 24th, 2017)
Advice From Recent First-time Buyers
Some skills you can only learn by doing, but others you can learn by observing others. Home buying falls into the latter category.
New buyers can go into the process knowing what buyers would have done if they were given a do-over.
In a recent Zillow survey nearly 50 percent of the first-time home buyers polled said they would have done something differently during their home buying process to ensure they made the best long-term decision on a home.
They would have established a set of must-haves, like certain square footage, maximum price, or a limit on the commute.
The following is a collection of the best advice from recent first-time home buyers.
Click to see today's rates (Jul 24th, 2017)
Make Sure The Home Is Big Enough
For the majority of first-time homebuyers, size should be a top priority. Close to two out of three respondents in the Zillow survey said they wished they had more space or a different layout.
A similar poll Trulia conducted found that 34 percent of first-time homeowner respondents said they wished they had chosen a larger home.
As a new buyer, decide how many bedrooms, bathrooms, and square footage you will need for the next five to ten years. It is expensive to remodel or build an addition onto a smaller home.
But it can be even more expensive to sell your home to buy a bigger one.
According to Realtor.com, it costs between four and seven percent of the home's price to sell, including commissions, taxes and other fees.
Then you will pay closing costs on your new mortgage.
It is usually more cost-effective to buy more home than you need at present to avoid more costs later.
Know Your Price Limit
It's easy to get attached to a particular house.
After looking at a number of homes, buyers often find the "perfect" one and believe there are no other options quite like it.
But there are usually more homes on the market that suit the buyer's needs. Other homes may be an even better fit than the one on which they have their heart set.
Set a maximum you are willing to pay for the home, and don't exceed it.
Often, it pays to be willing to move on to the next home if the price gets too high.
Be Realistic About Your Commute
There is a give and take that happens when buying near a metropolitan area. Areas that are closer to major employment centers are typically more expensive.
Finding the right home involves finding a balance between convenience and price.
First-time buyers often purchase a home farther out of town to stay within their monthly budget. While this is a good strategy, factor in commuting costs, time lost with family and friends, and the added stress of the commute.
According to a 2015 survey by the National Association of REALTORS®, 30 percent of home buyers purchased homes to save on commuting costs.
Of those, 23 percent spent more on their home to be closer to work.
Before making an offer on a house, make the drive both ways during standard commuting hours. You may find that the long haul home isn't for you.
Get A Second Opinion
When you're looking at a home through rose-colored glasses, it's easy to overlook flaws that can lead to expensive fixes.
Bring along a family friend or relative, the more opinionated the better. They are more likely to see it for what it really is since they are not as emotionally invested as you are.
A friend with construction experience is a valuable resource. These individuals can point out fixes and approximate repair costs.
You will know whether the house price is low enough to compensate for the deficiencies or if you are better off finding a home that does not need major repairs.
What Are Today's Mortgage Rates?
Purchasing a home is becoming a very real possibility for families across the country due to dropping mortgage rates.
Homes are affordable, and lenders are adopting flexible programs to help more people qualify.
Check mortgage rates and get an idea of what you can afford in your area.
Click to see today's rates (Jul 24th, 2017)
The information contained on The Mortgage Reports website is for informational purposes only and is not an advertisement for products offered by Full Beaker. The views and opinions expressed herein are those of the author and do not reflect the policy or position of Full Beaker, its officers, parent, or affiliates.
Try the Mortgage Calculator