Choosing your path as a home buyer
Mortgage rates spiked to two-decade highs, for-sale housing inventory's continually strained and home prices remain elevated by-and-large. So what's a hopeful home buyer supposed to do?
Some will wait for 2024 and cross their fingers that conditions improve. However, they'll likely have to deal with heightened competition from everyone else waiting, in addition to new borrowers entering the fray.
The Mortgage Reports interviewed six lending and housing market experts at the 2023 Mortgage Bankers Association's Annual Conference to ask for their advice. Here's what they said.
Verify your home buying eligibility. Start here
What advice would you give to home buyers right now in this marketplace?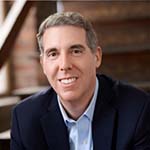 Pete Carroll, executive of public sector and policy at CoreLogic
"I would get involved politically. Look at groups like the Mortgage Bankers Association and the National Association of Realtors. They have consumer subsidiaries that function as advisory boards that exist to help make things better and to create a voice in congress. At the end of the day, this is just not a great time to be a home buyer. You're going to have to be patient."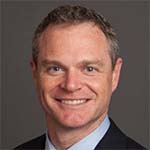 Mark Fleming, chief economist at First American
"It's the same advice I always give, regardless of market cycle: don't buy a home because of the financials, buy a home because you want to be a homeowner. Then figure out how much home you can afford given your situation. For a home buyer today, it's obviously more expensive. But I think the big challenge is having patience because there's not that many homes available to buy."
"Take the 'reasonable test' when you're looking to buy a house. Right now, if you find the house you really want, date the rate and buy the home.

-Nick Liuzza, chief executive officer at Beeline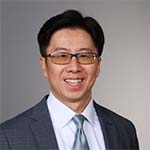 Joel Kan, deputy chief economist at Mortgage Bankers Association
"With the struggles of affordability, a lot of it is shopping around and talking to different lenders to make sure they have what you need as a borrower. In terms of closing the loan on time, getting the documentation requirements clear so you know what to expect, and then making sure the lender has the right loan products for you — not everyone offers ARMs or government loans — there's a wide range of mortgage products for home shoppers to take advantage of, especially given the rate environment. I think communicating with the lenders is a big one so you can figure out who can help me the best and in what amount of time, given how competitive the home buying environment is."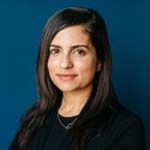 Jess Kennedy, chief operating officer at Beeline
"Really try to find a lender that can do it all. A lot of people aren't qualifying for agency loans with their current employment — like gig employees can't get into the Fannie/Freddie guidelines. Be diligent about doing your homework and seeing what other mortgage products are out there that would help you be successful in getting financing. Not a lot of lenders do all those things that make it easy to know transparently that those products are available. You usually have to shop around."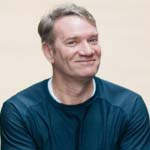 Nick Liuzza, chief executive officer at Beeline
"Take the 'reasonable test' when you're looking to buy a house. Right now, if you find the house you really want, date the rate and buy the home. Say rates come down to 5% two years from now. Do the math. Take the difference in interest over the course of two years and ask yourself if that house is worth it to you."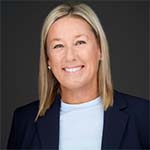 Alison Tulio, president at Incenter Tax Solutions
"I tell all the listing agents this: review the property taxes. Because if the seller can get the property taxes reduced, they can put that on the listing and it opens it up to more buyers. A lot of buyers get boxed out because of the property taxes. It's just like you do a home inspection before you buy a house."
The bottom line
Between high interest rates, low for-sale supply and stiff competition, home buyers continue to face an uphill battle against affordability.
Many real estate experts will tell you it's never a bad time to buy a house — as long as you can comfortably afford it. Even in a tough market, you have the means to negotiate your rate down.
If you're ready to start your path to homeownership, reach out to local mortgage professionals today to see what rates and loan types you can qualify for.
Time to make a move? Let us find the right mortgage for you