Does slowing inflation mean declining rates?
The narrative for financial markets in 2022 has centered around sky-high inflation and the rapid growth of mortgage rates.
Though, some indicators show both could be leveling off and even reversing course. The annual inflation rate subsided from 9.1% in June to 8.5% in July, according to the Bureau of Labor Statistics' Consumer Price Index. And mortgage rates are down significantly from their late-June high of 5.81 percent.
While definitely a welcome sight, it begs the question of whether mortgage rates will continue downward. Here's what three industry experts had to say.
Why inflation impacts mortgage rates
With inflation running at 40-year highs in 2022, the value of the U.S. dollar dropped, making goods and services less affordable. The Federal Reserve then made it its mission to bring inflation back down to normal levels.
In order to accomplish that goal, the central bank made multiple rate hikes throughout the year. Although these hikes don't impact mortgage interest rates directly, the two are intrinsically tied and usually follow a similar path.
Inflation easing in July indicates that it may have peaked, which suggests mortgage rates may have peaked as well. Lawrence Yun, chief economist at the National Association of Realtors, said as much in an article published on Aug. 11. If the inflation rate keeps declining, it could encourage the Fed to take a less aggressive approach, he said.
Have mortgage rates really peaked?
The Fed meets three more times in 2022 and said it plans to hike rates at each meeting. However, if inflation actually subsides, it could change the central bank's agenda.
Even if the Fed keeps to its plan, the mortgage market may have already baked these hikes into interest rates. The Mortgage Reports polled three other industry experts to see whether or not they think we've seen interest rates peak this year.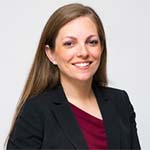 Danielle Hale, chief economist at Realtor.com
"It's possible that mortgage rates have peaked in this tightening cycle, but there are many factors that could cause mortgage rates to edge up again. Even though inflation is starting to turn, it remains well outside of the Fed's 2% target.
Additionally, the big turnaround in inflation in July was driven largely by energy prices, which are affected by many factors outside of the Fed's control. Core inflation (price gains for items other than food and energy) continued to advance, driven by rising prices for shelter. The most important consideration is that a single data point doesn't necessarily herald a new trend, even if it's a widely welcomed one.
The Fed will be looking for confirmation that inflation did in fact reach a turning point in July, and, fortunately, the August data will be out about a week before the Fed's September meeting and decision to shed some light on whether an inflection point was reached. All that is to say, we may very well have seen the peak in mortgage rates this tightening cycle, but there is still plenty of room for the data to surprise in a way that drives them back toward their midyear highs."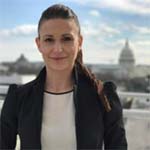 Nadia Evangelou, senior economist & director of forecasting at the National Association of Realtors
"I don't expect any more surprises in mortgage rates. Data is showing that mortgage rates have already priced in the upcoming Fed's rate hikes. Meanwhile, inflation has likely peaked up, which means that it will gradually decline in the following months. Thus, mortgage rates may remain below 6% for the remainder of the year."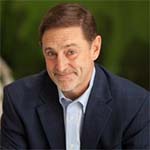 Rick Sharga, executive vice president at Attom Data Solutions
"While it's too early to say anything definitively, it does look like mortgage rates are at or near their peak for this cycle. After hitting a high point of 5.81% on June 23, rates on a 30-year fixed rate mortgage have settled into a fairly narrow band over the past month between a high of 5.54% on July 21, and a low of 4.99% on Aug. 4.
July's inflation report probably did have an impact, with the annual rate of inflation dipping from 9.1% to 8.5% — still much too high, but a step in the right direction — and the month-to-month inflation numbers essentially flat.
The spread between 10-year Treasury yields and 30-year mortgage rates also continues to be larger than historically normal levels. Yields [on Aug. 15] closed at 2.79%, which would suggest a 30-year mortgage rate of about 4.25-4.75% under normal circumstances. So Friday's mortgage rate of 5.22% is anywhere from a point to 1.5 points higher than the typical spread would suggest. Unless Treasury yields suddenly jump, this means that there may be room for mortgage rates to decrease a bit."
What are today's mortgage rates?
Between Jan. 6 and Aug. 11, the average 30-year fixed rate mortgage went from 3.22% to 5.22%, driven by historically high inflation, according to Freddie Mac. That rollercoaster stabilized since July, moving between a high of 5.54% and a low of 4.99%, with some big weekly jumps mixed in along the way.
While it's hard to predict where notoriously volatile interest rates will go next, "it's never a bad time to buy a home." Plus, a great way to lock in a lower mortgage rate is by comparing lenders and shopping around.
If you're ready to buy a home, reach out to a local mortgage professional to check your borrower eligibility, your best loan type and what interest rates you qualify for.