House flipping action is hot, profits maybe not
If you're eager to purchase a home, you may want to consider a flip. House flipping means buying a home at a low price and reselling it quickly for a profit. Nearly 154,000 homes flipped in the first nine months of 2017 alone.
Verify your new rate
House flipping: not "as seen on TV"
Flipping for a profit can be a smart strategy. It can help fund the purchase of a future home you plan to live in.
But a flip isn't a sure thing. Without the right planning and prep, that home you hope to flip may sit a long time on the market. That could result in a lower price and a poor return on your investment (ROI).
Investment property mortgage rates: How much more will you pay?
New data show that flipping ROI is down slightly. But flipping activity remains high. Before jumping into the flipping market, learn about what's involved. Be ready for the work required. And brace yourself for bumps in the road.
Flips: first, the good news
A new report from ATTOM Data Solutions reveals interesting news about home flipping. In the third quarter of 2017:
Single-family homes and condos flipped for an average gross profit of $66,448 a flip.
This equates to an average return on investment of 47.7 percent for flippers. That's down from 51.2 percent one year earlier and from 48.7 percent 2017's second quarter.
Nearly 49,000 detached homes and condos flipped across the country last quarter.
That equates to a flipping rate of 5.1 percent among all homes. That's down from 5.6 percent seen in the second quarter.
The report defines a "flip" as a "property sold in an arms-length sale for the second time within a 12-month period based on publicly recorded sales deed data."
Reality check
The numbers mentioned above don't sound low to most people. A $66k gross profit in 12 months or fewer is more than many Americans earn in a year, working full-time.
But that's the gross profit — the difference between what you pay for the property and what you sell it for within 12 months. That does not include repairs, sales commissions, financing costs, etc.
Complete guide to buying rental property
On average, flippers bought their properties for about 24 percent below the repaired market value, says ATTOM, and sold them six months later.
So if your repairs, financing for six months and sales commissions exceed the difference between what you pay and the eventual sales price, you don't make money. 
How much can you stand to lose?
The report states that these costs "typically run between 20 percent and 33 percent of the property's after repair value."
So you can see the potential for significant losses here — if you buy property at a 24 percent discount and spend 33 percent to sell it, that's an expensive lesson.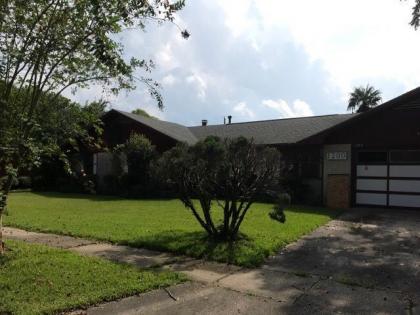 Daren Blomquist, senior vice president for ATTOM Data Solutions, says the findings reveal new truths about flipping.
"Average home flipping profits are getting squeezed," he says. "And average gross flipping returns have dropped to a two-year low."
Why? Because more bandwagon real estate investors who lack experience "are trying their hand at flipping. The proof is in the fact that the ratio of home flips per investor in the third quarter was the lowest since 2008," says Blomquist.
More flippers in the pond
Blomquist says ROI is down because home flippers have thinner margins due to increased flipping competition.
"They're buying flippable homes at an average discount of 23.9 percent below market value. That's the lowest average discount in nearly three years," he notes.
Yet the rate of home flipping has remained steady.
"It's down from the previous quarter but unchanged from a year ago," he notes. "We're actually on track to see a slight increase in home flips for all of 2017 versus 2016. That's when we saw a 10-year high in the number of homes flipped."
Silver linings
The good news is that flippers are still selling at an average 6.6 percent premium above market value. Thank the red-hot housing market for that stat.
If you are smart (or lucky) enough to find a home discounted by 24 percent, keep your costs to the low end at 20 percent, and sell at a 7 percent premium, you have a golden goose — an 11 percent net profit in six months (22 percent per year). Do it in three months and you double that to 44 percent.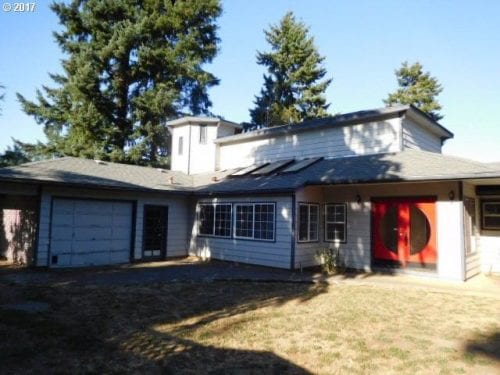 Savvy buyers can still find good flip prospects, too. In fact, average gross home flipping ROI rose last quarter from a year ago in 37 percent of the metro areas reviewed by ATTOM.
"The opportunities are in markets that have been largely overlooked or intentionally passed over because they were considered higher risk.
"The biggest home flipping rate increases last quarter were in some of these markets. They include Baton Rouge, Indianapolis, Buffalo, Winston-Salem, and Salem, Oregon," he says.
What makes a good flipper?
To win at flipping, you have to get in the flipper mindset.
"Buyers who think like flippers will typically make the best decision when it comes to their ROI. They choose homes based on their potential resale value," Blomquist says.
"But that does not always align with the warm-and-fuzzy reasons for buying that most buyers employ."
Making a profit: why buying a home near your favorite grocery store matters
Thinking like a flipper can also help you spot potential in a worthy fixer-upper.
"That should allow you to negotiate a good discount on the purchase," he says.
Not everyone is cut out to be a flipper.
"You have to be willing to live and breathe real estate and a specific property for the next six months That doesn't mean you need to do all the work yourself," he adds.
"If you can't, you'd better have a good network of service professionals and contractors who can do the job in a cost-effective and efficient way."
7 ways to succeed
Blomquist shared seven habits of highly effective flippers:
Be proactive in finding deals. In the top five most profitable flipping markets, the average below-market-value discount flippers bought for was 43.9 percent.
Start with your final sales price in your head. In the top five most profitable flipping markets, flippers sold for an average of 10.2 percent above market value.
Seek out more cash customers. In the top five most profitable flipping markets, nearly 29 percent of flips were bought with cash. Only about 22 percent sold to FHA buyers.
Aim for a win-win for your profits and the neighborhood. In the top five most profitable flipping markets, $162,000 was the average profit/value added to the home flipped.
Understand the market before flipping. In the $100,000 to $200,000 price range, the average gross return was a whopping 60 percent.
Strive for fast flips in high-profit markets. In Memphis, Tenn., the average home flip took only 128 days to complete. That makes it the market with the fastest average time to flip. Bonus: Memphis is in the 20 most profitable flipping markets.
Watch emerging markets closely. Baton Rouge, for instance, enjoyed a 120 percent year-over-year flip rate increase. It's also one of the top five most profitable flipping markets.
Extra tips
The most important habit of them all?
"Buy low and sell high," says Blomquist. "To follow that maxim, you need to know the numbers you have to hit to turn a good profit; then, stick to those numbers."
Investors: Have you overlooked HUD homes?
Lastly, do your homework.
"Drive through neighborhoods," he advises. "Search for flippable homes you like. Find the ugliest houses in those areas. Use data to find motivated sellers there, such as owners in pre-foreclosure or who live out of state."
What are today's mortgage rates?
Current mortgage rates are still enticingly low, even the higher rates charged by lenders to finance investment properties. To maximize your rate of return, minimize what you pay for financing by comparing offers from several competing lenders.
Time to make a move? Let us find the right mortgage for you