Get more when you sell your house this fall
Everyone hears that spring remains the best time of year to sell your house. And that might be true in many areas. But fall continues to grow as a very popular time – and the best time in some places to sell your house.
Fall provides a picturesque setting
Fall continues to be a great time to show off the best parts of your home, inside and out. The blazing fire on a cool day or the backyard filled with colorful leaves and bright mums can set the emotions and checkbooks flowing from potential buyers.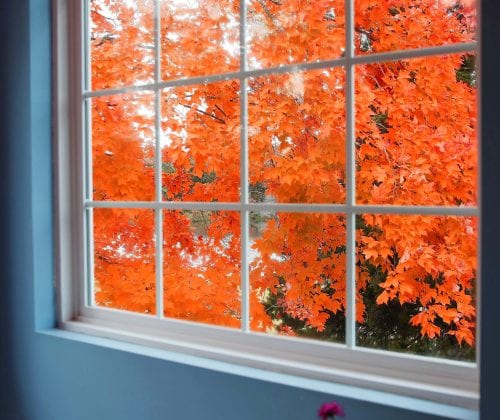 "Buyers want to walk in and imagine themselves in the house," says Adrienne Miller Phelps, president/owner of TopSale Interiors in Norfolk, Va., which provides home staging. She also works as a realtor for AtCoastal Realty, Virginia Beach, Va.
Choose your month wisely
To sell your house at the right time of year can increase your profits by over 75 percent, reveals a study done last year by Homelight. The company helps sellers find the real estate agents best positioned to sell their homes based on actual performance data.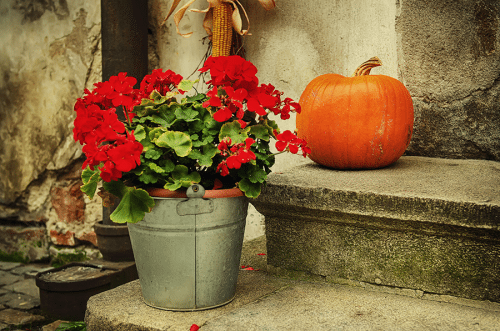 The data highlights the best time to list a house for sale in 100 different U.S. Cities.
The listing includes the best month in early to late fall to sell your house plus the increase in average sales price in one year from 2015.
9 cities where home prices doubled in 5 years
September – Canyon Lake, Texas, 41%; Bakersfield, Calif., 33%; Jupiter, Fla., 20%; and Portland, Ore., 10%.
October – Tomball, Texas, 133%; Sugar Land, Texas, 40%; San Antonio, Texas, 55%; Everett, Mass., 10%; Fullerton, Calif., 7%; and Lubbock, Texas, 6%.
November – Nashville, Tenn., 12%; Alexandria, Va., and Milwaukee, 10%; Austin, Texas, 6%; and Sacramento, 5%.
December – Oakland, Calif., 60%; Corpus Christi, Texas, 55%; Colorado Springs, Colo., 21%; Pittsburgh, 13%; and Murfreesboro, Tenn., 9%.
Demand is high — take advantage!
The demand for your home may never be stronger than now. The shortage of inventory across the country makes it a very strong seller's market.
Homes sell quickly
According to the August 2017 REALTORS® Confidence Index Survey, properties that sold in June–August 2017 typically stayed on the market for less than 31 days in 29 states and in the District of Columbia.
Report: homes selling faster than any time in recorded history
Properties sold the quickest in Washington (19 days); Utah and D.C. (20 days); Minnesota, Nevada, and Tennessee (21 days); and California, Colorado, and Kansas (22 days). Only properties in seven states typically remained up for sale for two months or more — Wyoming, Louisiana, Mississippi, Alabama, West Virginia, Vermont, and Connecticut.
Prices continue at record peak
At the end of August 2017, the Confidence Index Survey stated that the month's supply of homes has been falling for 27 consecutive months. That in turn, increases home prices. As of August 2017, the median price of existing homes sold was $253,500, surpassing the peak median price of $229,500 in June 2006.
Less competition
For those living in more balanced markets, autumn brings a less competitive atmosphere to sell your house. Your home can stand out, especially with professional photos.
Make the most of today's market
Phelps explains that even if homes are in demand in your area, you still need to do certain things to get people touring it. She lists these best ways to get the best price for your home.
Declutter and depersonalize
"You need to get any kind of personality out including all collections. All buyers want light, creamy and very neutral colors," she says.
Even if you have the best collection of NFL jerseys on display and it's football season, it doesn't matter. They must go, she adds.
Buying a home and selling a home at the same time
Redo some rooms
Kitchens and baths are important, and sometimes, they need just a little paint, new cabinet pulls, or new floors.
"I did this with my mother to sell her home. We painted her kitchen cabinets, ripped out the older countertop and put a new one in, and added a neutral subway tile backsplash. It can be a great return on investment," she says.
Rid the home of holiday madness
If you sell your house during the Halloween or Thanksgiving season, don't put up those big air inflatables outside, Phelps says. Buyers can't see beyond to your house.
Distractions cause loss of sales, she says. Plus, certain holiday decorations can put off certain buyers.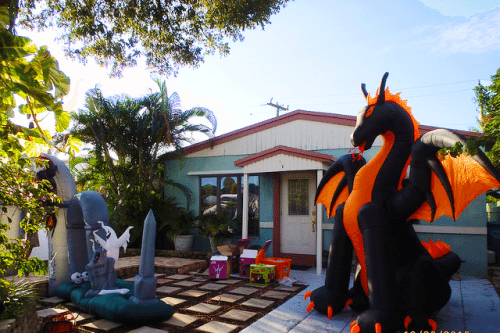 Brighten and lighten spaces
Buy some table and floor lamps along with bright LED light bulbs, she says. It can be one of the least expensive ways to show off your palace.
Emphasize Mother Nature
Clean windows to allow potential buyers to clearly see your landscaping and backyard and to let natural light through. Trim bushes, rake leaves and paint your front door with a pop of color. Add colorful fall flowers to the outside for a burst of freshness and great curb appeal.
Selling a home? Meet Gen X and Gen Y (your new buyers)
A little effort upfront can get you a significantly higher price.
What are today's mortgage rates?
Current mortgage rates are still low, and that makes this fall a great time to buy or sell a home. For the best deal on a mortgage, shop and compare offers from at least four lenders. That way, you know you're getting a good deal on your next home loan.