Check Your Address for USDA Property Eligibility
Zero down payment mortgage loans are always enticing. Even if you have the cash for a down payment, you may prefer to keep it on hand for emergencies, future renovations or to invest. USDA loans offer 100 percent financing for USDA-eligible homes.
USDA loans, formally known as the USDA Rural Development Guaranteed Housing Loan Program, are federally-insured loans. The program helps low-to-moderate-income borrowers and increases homeownership in underdeveloped areas.
The surprising thing about the USDA loan program is that the definition of "rural" is loose. You don't need to buy a farm or live alone on a mountaintop to qualify for this loan program.
USDA loans are popular with qualified borrowers not only because of the limited need for cash, but also because they have low mortgage insurance premiums and low mortgage rates comparable to other loan products.
USDA Basics
Before we jump into defining the location guidelines for USDA loans, it's essential to understand that these loans have both an income requirement and a location requirement.
In most parts of US, a one-to-four-person household can't have income exceeding $75,650 per year. In areas where housing costs are higher, the limit is $153,400.
If you have a larger household with five to eight people, the maximum income cap is $99,850 in most regions of the country. In areas with high-cost housing, that cap rises to $202,500.
In addition, you must be a US citizen or have permanent resident status. You have to be legally eligible to participate in a federal program, and in almost all cases, you need a minimum credit score of 640. You also must use the property as your primary residence.
USDA Property Eligibility
USDA loans are not for big-city property. However, just outside major metros, or within smaller cities, there are many eligible houses.
The USDA Property Eligibility map allows you to see if the region is eligible. You can also enter specific addresses into the system to check for USDA loan eligibility. The property you buy can be a single family house, a townhouse or a condo.
The USDA definition of "rural areas" says that any area can qualify as long as it is not part of a city or town with a population of 50,000 or more. The neighborhood also can't be an urbanized area next to a city or town of that size.
Although the program is under the jurisdiction of the Department of Agriculture, you don't have to do any farming on the property to qualify for this loan program.
Here are several examples of USDA-eligible homes in the US, from coast to coast.
Gulf Coast Beach
For example, if you'd like to live on the waterfront on the Gulf Coast of Florida and not far from Tallahassee, you can buy this renovated cottage in Port St. Joe, Florida for $219,900. This property is USDA-eligible.
The package includes 200 feet of frontage on the Intracoastal waterway. It includes a dock and a carport, and is five miles from a beach. The 1,550 square feet house includes a screened porch and a deck overlooking the water.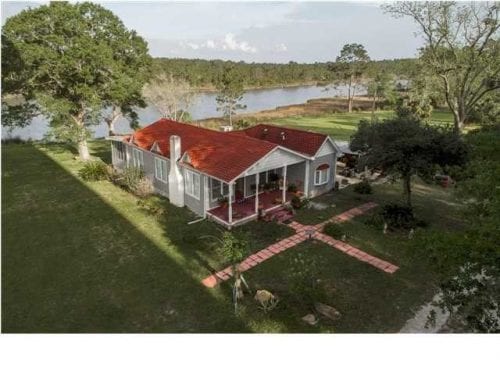 Convenience in South Carolina
Not far from Savannah, Georgia, and yet with boating nearby, you can find USDA-eligible properties in Beaufort, South Carolina. For example, this one, priced at $139,900, is close to shops and to the Marine Corps Air Station.
It has three bedrooms, two bathrooms and 1,100 square feet. The split floor plan house has a large yard with a double gate to accommodate a boat and a whirlpool tub in the master bathroom.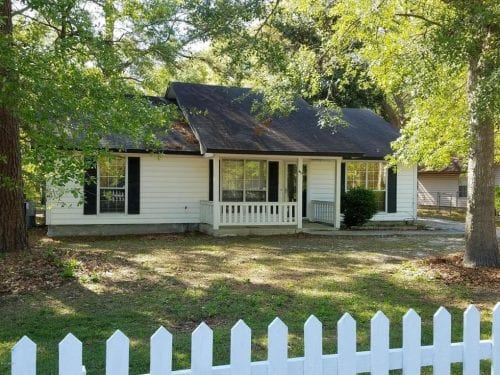 A "Rural" DC Commute
Farther north, you can buy a condo in Warrenton, Virginia, a nice small town near vineyards and within commuting distance of Washington, DC's suburban employment centers.
Priced at $192,900, this two-bedroom, two-bathroom townhouse-style condo is close to shops and restaurants in Historic Old Town Warrenton.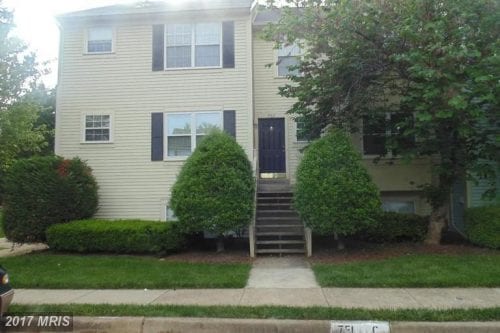 "Best Coast" USDA
Grants Pass, Oregon offers a downtown historic district with a performing arts center and art shows. Rafting on the Rogue River and hiking are popular local activities.
Southern Oregon State University is in the area, adding a college vibe. Grant's Pass also an easy drive to Ashland, famous for its Shakespeare and film festivals.
This two-bedroom, one-bathroom single family house is priced at $185,000. While the house is close to downtown, it has a large yard and sits on a one-third acre lot.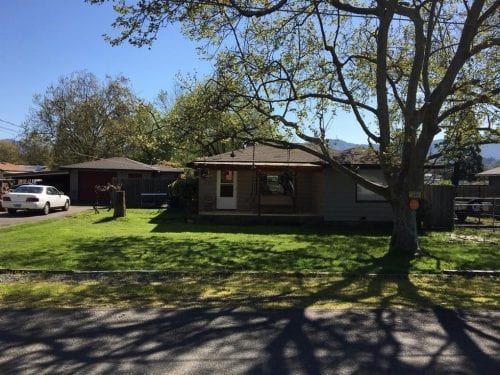 Finding a place where you want to live that is also USDA-eligible can be surprisingly easy.
What Are Today's Mortgage Rates?
USDA mortgage rates are generally lower than FHA home loan rates. If you have low or very low income, you may even qualify for a subsidized interest rate through the USDA's Direct program.
Time to make a move? Let us find the right mortgage for you