Mortgage Approval For Townhomes And Other Property Types
Many homes don't look like the Equal Housing logo featured in real estate and mortgage ads.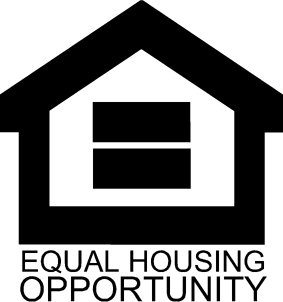 And they don't all have white picket fences either. But, they can be financed, if you understand how your property type affects your mortgage approval.
Whether you're buying a condominium, townhome, co-op — or a traditional single-family house, the property type will impact your mortgage application.
How Many Walls Do You Have?
Mortgage lenders classify houses by type.
Dwellings can be either detached, with residents sharing no walls with other homes, semi-detached, sharing a single wall, or attached, sharing more than one wall.
In general, more shared wall space equals more risk, all other factors being equal.
Condominiums
Properties are also classified by the way the space is owned. Condominium owners don't get title to any land.
There is common space, maintained by the homeowners association (HOA), but the individual owner just gets the interior space.
Appraisers divide condos into additional categories, which can affect mortgage approval and financing costs.
Garden projects have three stories or fewer.
Mid-rise projects are four-to-seven stories high.
High-rise projects have eight or more floors.
Detached structures do not share walls.
Row houses are identical structures in rows, attached to each other by common walls.
Typically, lenders consider high-rise buildings bigger risks than shorter projects.
Townhomes Or Townhouses
Townhomes (or townhouses) do come with land — the ground directly beneath the dwelling. This is called a "zero lot line," because you don't own a yard.
Townhouses can be attached, detached or semi-detached. They have HOAs, and owners pay dues, just like condo owners do.
However, the way owners hold title makes a big difference to mortgage lenders.
Stew Larsen, who heads Bank of the West's Mortgage Banking Division, reports that, "Condos historically have a higher default rate and limited resale appeal, and so that added risk is priced into a mortgage on a condo through a potentially higher interest rate or an up-front fee."
Planned Unit Developments (PUDs)
Planned Unit Developments, or PUDs, are communities in which developers are permitted to bypass some zoning requirements (such as density limitations).
These communities often group together houses, parks and other amenities. Another common term for a PUD is subdivision.
According to the California Land and Title Association, buyers in PUDs own their lots and the structures on their lots.
Homeowners also get rights to common areas, either as members of an HOA that has ownership of the common spaces, or they get an actual percentage of the common areas.
Mortgage lenders finance homes in PUDs the same way they underwrite traditional single family houses.
However, like monthly dues for condos, co-ops and townhomes, any HOA fees are considered part of the housing expense, and are included when determining how much you can afford to borrow.
Cooperatives (Co-ops)
Then, there are co-ops, or cooperatives. The main difference between co-ops and condos is that buyers don't actually own their homes.
The building is owned by a co-op association, which is usually a corporation. Buyers actually purchase shares in the corporation and the right to live in their apartments.
Mortgage lenders may apply more restrictive standards for co-ops that they do for condos.
Fannie Mae, for example, does not allow co-op loans for investment (rental) property. They also do not allow second mortgages on these properties.
In general, homes with land are considered less risky than properties without land.
Which Properties Are Easiest To Finance?
Homes in PUDs and most townhomes are financed like the traditional house with its picket fence. They come with lower interest rates and more lenient underwriting standards
Condominiums must comply with different sets of requirements, depending on the type of loan (FHA vs Fannie Mae, for example), and the condo type.
Larger and more established communities can be easier to get approved (the process requires less paperwork) than brand-new developments or communities with four or fewer units.
Co-ops can be financed, but, like condominiums, there are strict guidelines the community must meet.
Expect to pay more to finance a co-op or condo, because the risk to the lender is higher.
What Are Today's Mortgage Rates For Townhomes And Condos?
Townhomes are less costly to finance. Unless you put at least 25 percent down, Fannie Mae and Freddie Mac add .75 percent to your condo closing costs. That's $1,500 for a $200,000 mortgage. FHA does not add a surcharge, and can be an option if the condominium is FHA-approved.
When you request mortgage quotes, it's important to tell lenders the property type you're financing. Otherwise, they can't give you an accurate estimate.