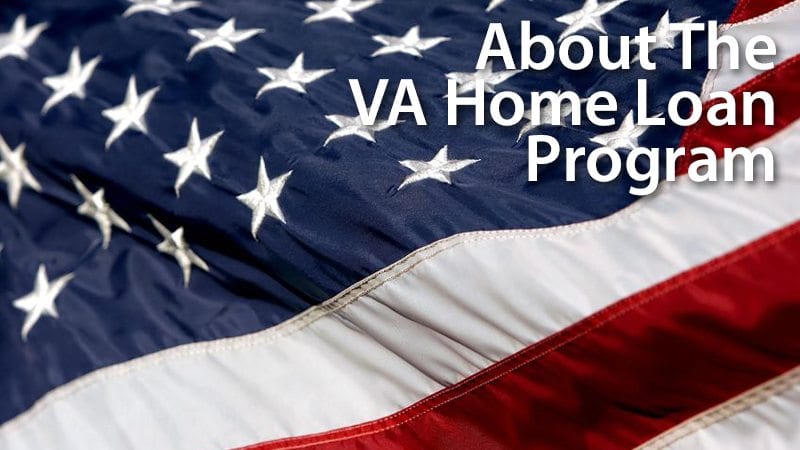 VA Loans: No Down Payment Mortgage Options For Military Personnel
VA Loans Offer 100% Financing
For eligible mortgage borrowers, the VA loan from the U.S. Department of Veterans Affairs is among the best home loan programs available.
Providing 100% financing with very low rates, VA loans allow buyers to buy homes with no downpayment and with no mortgage insurance premiums (MIP) required.
VA loans offer a host of additional benefits, too, including an assumability clause and access to a special streamlined refinance program known as the Interest Rate Reduction Refinance Loan (IRRRL).
Here's an overview of what home buyers and homeowners need to know about today's VA loans.
Verify your new rate (Nov 29th, 2020)
About The VA Mortgage Program
At its root, the VA loan is identical to any other home loan program. There is a starting loan size, a mortgage rate which determines your monthly payment, and an obligation on behalf of the borrower to repay the loan to the bank.
However, where the VA loan is different is that the monthly mortgage payments from the homeowner to the bank are "guaranteed" by the U.S. government.
With a VA loan, the federal government guarantees that a portion of the loan will be repaid even if the borrower defaults on its terms.
Because of this guarantee, lenders can offer VA loans with attractive, low mortgage rates which often beat the mortgage rates of comparable FHA and conventional home loan programs.
If you are eligible for a VA loan, consider it for your next mortgage
Who Offers VA Loans To Borrowers?
The Department of Veterans Affairs doesn't directly originate or fund VA loans. Rather, VA loans are sought from banks, savings-and-loans, credit unions and other mortgage companies approved to offer VA-guaranteed loans.
There are hundreds of such banks and interest rates vary by bank.
VA lenders underwrite, approve and fund your VA mortgage based on program guidelines as issued by communicated by the Department of Veterans Affairs.
During the application program, the VA also makes itself available for support and advice in obtaining a loan.
What Are The Main Reasons To Use A VA Loan?
There are several reasons to consider a VA loan.
The first is that VA loans don't require a down payment; and they never require mortgage insurance premiums (MIP) to be paid by the borrower.
VA loans can be obtained with little cash out of pocket.
In addition, most VA loans are assumable, which means the loan can later be transferred to another eligible borrower if certain requirements are met.
In a rising mortgage rate environment, it can be a strong selling point to offer your home with an "assumed mortgage" at today's low rates.
Furthermore, VA loans have no prepayment penalty and are often available measurably lower interest rates and with much lower closing costs as compared to a conventional loans.
What Types Of Loans Does The VA Guarantee?
The VA guarantees purchase-money loans, home refinance loans, and loans that can be used to build a home or make repairs or improvements to a home.
Purchase-money loans can be used to buy an existing house or condominium; a new construction home or condominium; a manufactured home; or, a lot on which a manufactured home will be placed.
The VA also offers a special Energy Efficient mortgage (EEM) for homeowners adding "green" elements to a home and wishing to add construction costs to the borrowed amount as opposed to paying for the elements with cash.
Lastly, the VA offers a special refinance loan known as the Interest Rate Reduction Refinance Loan (IRRRL). Commonly called the VA Streamline Refinance, IRRRLs are simple, quick refinances which lower a VA borrower's mortgage rate in 30 days or fewer, in most cases.
Verify your new rate (Nov 29th, 2020)
Who Is Eligible To Obtain A VA Loan?
Eligible borrowers for the VA loan program may include:
Servicepersons on active duty
Veterans
Members of the National Guard
Reservists
Surviving spouses of deceased veterans
Cadets at the U.S. Military, Air Force or Coast Guard Academy
Midshipmen at the U.S. Naval Academy
Officers of the National Oceanic & Atmospheric Administration
A complete VA eligibility list can be found here.
How Much Does A VA Loan Cost?
With a VA mortgage, borrowers should expect to pay customary closing costs and fees in conjunction with their loan.
However, the Department of Veterans Affairs places limits on lenders regarding the types of fees charged, and amount charged for them.
Borrowers, unless exempted, should also expect to pay a VA funding fee.
This fee is a percentage of the loan amount. It depends on the purpose and type of loan, as well as the size of the borrower's down payment.
Funding fees are due at closing. Some VA borrowers pay the funding fee with cash. The great majority, though, just add the funding fee to their loan size.
Note that funding fees are normally is waived for veterans who receive VA disability compensation; and unmarried surviving spouses of veterans who died in service or as a result of a service-connected disability.
Verify your new rate (Nov 29th, 2020)
What Else Is Required To Get A VA Loan?
In order to be program-eligible, a VA borrower must show a minimum length of service, an acceptable credit history or credit score, sufficient income and a valid Certificate of Eligibility (COE) to certify the borrower's eligibility.
Borrowers must also plan to make the subject home their principal residence —  a rule which is waived for the IRRRL, which is also known as the VA Streamline Refinance program.
With the VA Streamline Refinance, borrowers must only certify that the home was formerly a principal residence.
Mortgage lenders may apply their own overlays to a VA loan approval. "Overlays" are additional mortgage underwriting standards which do not appear in the official, published guidelines.
Banks don't share VA loan overlays — each bank has its own.
Therefore, if your VA loan is turned down by one bank, that should not stop you from applying with another bank which may use a different set of overlays, or none at all.
This is not an exhaustive list of VA mortgage loan requirements.
What Are Today's Mortgage Rates?
VA mortgages offer a combination of low rates, no down payment, and flexibility for eligible military borrowers.
Get today's live mortgage rates now. Your social security number is not required to get started, and all quotes come with access to your live mortgage credit scores.
Verify your new rate (Nov 29th, 2020)