Mortgage rates falling more than anyone expected
Mortgage interest rates have been dropping throughout 2019.
The Trump Administration has been putting pressure on the Federal Reserve to keep rates low.
The Federal Reserve is expected to cut rates further in 2019.
Housing agencies nationwide are calling for rates in the low- to mid-4s for 2019.
That can make you question whether now is a good time to buy a home or refinance. This is where mortgage rates predictions can help.
Capture a historic low rate here.
Mortgage rate forecast for the rest of 2019
No one has a crystal ball that can accurately forecast where rates will land by the end of this year. Yet many real estate pros feel good about rates remaining low or even dropping further.
Last November, we asked 10 respected industry experts for their mortgage rates predictions for 2019. Interestingly, most agreed that 30-year fixed rates would average 5.5% and 15-year fixed rates would average between about 4.5 and 5.0% by mid-2019.
Last November, experts predicted 30-year rates around 5.5% by mid-2019. Rates are now at 3.6% according to Freddie Mac.
Turns out that rates dropped a lot more than these and most other experts expected. As of this writing, the 30-year rate is just 3.6%; the 15-year rate is around 3.05% according to Freddie Mac.
Now, we've asked many of these same pros (and a few new ones) for their predictions on rates through the end of the year. Take a look at their projections for 30- and 15-year fixed-rates, which may help you make a more informed decision about getting a mortgage loan in the weeks and months ahead.
Get started on your ultra-low rate request here.
Robert R. Johnson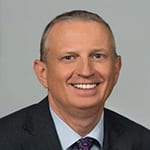 Expert: Robert R. Johnson, finance professor, Heider College of Business, Creighton University
Late 2019 mortgage rate forecast: 30-year loan: 3.47%. 15-year loan: 2.90%
Reasons why: "I am basing my predictions on the near unanimity in the financial markets that the Fed will lower the target fed funds rate by between 50 and 75 basis points by the end of the year. Anything that would cause the Fed to reverse course would likely lead to mortgage rates remaining near current levels or declining only slightly."
Ralph DiBugnara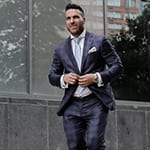 Expert: Ralph DiBugnara, president of Home Qualified
Late 2019 rate forecast: 30-year loan: 4.25%. 15-year loan: 3.75%
Reasons why: "I believe we will see rates steady around the current range till at least November of this year. That's the time of year when we have historically seen an increase. The biggest factor is what the Fed's policy will be on the borrowing rate. All signs up to now have pointed to a reduction. I do believe we will see an increase in homes being bought, as prices have steadied. And with rates low, there is a large opportunity again to find value. This could influence the opinion on whether rates should be raised or not."
Ben Mizes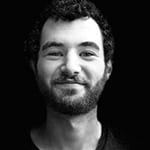 Expert: Ben Mizes, CEO/founder, Clever Real Estate
Late 2019 rate forecast: 30-year loan: 4.0%. 15-year loan: 3.87%
Reasons why: "Rates are low and will continue to stay low, as economic activity has slowed and the Fed wants to spur growth. Depending on how much the Fed wants to prioritize growth, rates could go even lower. The Fed will look to increase economic activity. We've seen home prices falter in key markets throughout 2019, and I predict a slowdown toward the end of the year. The political climate also has the potential to drastically change rates."
Tamara Dorris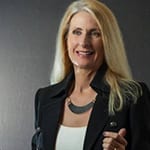 Expert: Tamara Dorris, adjunct real estate professor at American River College
Late 2019 rate forecast: 30-year loan: 4.0%. 15-year loan: 3.25%
Reasons why: "As long as our national inflation rate stays stable, I don't see mortgage rates increasing by the end of this year. And as we slide into the second half of the year, I'm convinced that rates will not fluctuate very much. Overall, I doubt rates are going to have any significant increases or decreases."
Michael P. Goldrick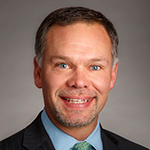 Expert: Michael P. Goldrick, chief lending officer for PCSB Bank
Late 2019 rate forecast: 30-year loan: 4.125%. 15-year loan: 3.5%
Reasons why: "The mortgage interest rate climate over the past few weeks has trended slightly downward, based upon a cautious economic outlook. Since mid- to late May, the 15-year and 30-year fixed rates have dipped approximately 25 basis points. But they've been relatively steady since late June. My prediction for 2019 is that rates will increase slightly. This increase is predicated partly upon a correction of rate drops of approximately 50 basis points from earlier in the year and the continuance of a favorable economy and some inevitable inflation. Key factors that will influence a push for higher mortgage rates in the remainder of 2019 are a favorable economy, low unemployment and potential inflation."
Colin Robertson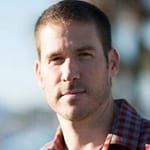 Expert: Colin Robertson, founder/owner, The Truth About Mortgage
Late 2019 rate forecast: 30-year loan: 3.625%. 15-year loan: 3.0%
Reasons why: "The trend has been borrower-friendly for months, thanks to our newfound shaky economy and ongoing trade war concerns. Everyone is probably surprised to see a 30-year fixed rate back below 4 percent, considering it was pegged to hit 5 percent. That being said, there might be limited potential for decreased rates as we near all-time lows once again. The lower they go, the harder it will be for them to go any lower."
James McGrath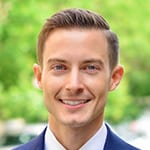 Expert: James McGrath, co-founder, Yoreevo
Late 2019 rate forecast: 30-year loan: 4.0%. 15-year loan: 3.5%
Reasons why: "I expect interest rates to be at current levels by year's end. As data comes out that indicates the economy is doing better than expected, there will be less of a reason for the Fed to lower rates. And signs of higher inflation would also cause the Fed to cut interest rates less, as higher interest rates help fight inflation. Conversely, if the economy starts weakening and inflation is under control, the market will expect the Fed to cut rates more aggressively. In that scenario, market interest rates and mortgage rates will decline."
Jeremy Sopko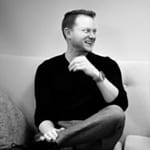 Expert: Jeremy Sopko, CEO, Nations Lending Corporation
Late 2019 rate forecast: 30-year loan: 3.5%. 15-year loan: 2.75%
Reasons why: "The only thing that any of us can predict with any certainty really at this point is more uncertainty ahead. Think of all the political upheaval around the globe that could send markets for a whirl. Brexit. Trade squabbles. Tariffs and sanctions. For these reasons, I expect fixed mortgage rates to slide lower this year. If we see a further slowdown in job growth, that could offset rate gains from a possible China trade deal, or possibly push rates even lower than where we see them today. I think we're safe in predicting at least one Fed rate cut this year."
Lawrence Yun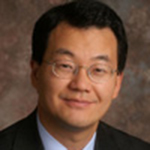 Expert: Lawrence Yun, chief economist for the National Association of Realtors
Late 2019 rate forecast: 30-year loan: 3.9%. 15-year loan: 3.4%
Reasons why: "I expect no meaningful changes from current conditions, as mortgage rates have already priced-in the Fed cuts and the economy is plodding along at around a 2 percent growth rate. If rates fall further, say because the U.S. economy falters and sinks into a recession, you can expect even lower mortgage rates."
Michael Mesa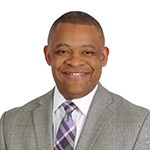 Expert: Michael Mesa, Certified Mortgage Planning Specialist with Fairway Independent Mortgage Corporation
Late 2019 rate forecast: 30-year loan: 4.5%. 15-year loan: 3.75%
Reasons why: "I expect rates to hit a low during the height of the summer season to assist in helping more people into homes. But rates should rise by the end of the year. This is based upon macro concerns of low inflation and how it can put the economy in disarray if not restrained. The Fed undoubtedly knows that leaving rates in a dovish state may negatively impact lending institutions, since fewer loans may be originated while others rush to catch up and take charge of reducing debt rather than purchasing."
Act now or wait?
Most experts concur: 2019 represents a great time to get a mortgage and buy a home, if your financial situation is right.
"I would advise prospective borrowers to take advantage of the current historically low rate climate. Sure, rates could decline even further. But I would not wait until next year, especially if you want to refinance," says Johnson.
Goldrick seconds that sentiment.
"Capitalize on this low interest rate environment with the appropriate long-term fixed-rate product, like a 30- or 15-year fixed rate mortgage loan," he says.
If you already have a mortgage, and your rate is at 4.5% or higher, "consider refinancing. On a typical home, it could mean around $60 per month savings," suggests Yun. "But there is no rush if you need to wait."
Mortgage rates: It's okay to go slow
But not everyone agrees that acting soon is your best move.
"Don't rush to lock in a great mortgage. On average, you're going to live in your next home for seven years. It's important for you to be excited about this major life move—not just about the great rate you're getting. Rates won't go up or down so drastically that rushing to lock in a low rate is worth it," says Mizes.
Sopko is of the same mindset.
"Don't just go chasing low rates," Sopko says. "Chase the right financing that will give you the best and highest level of utility for you and your family. If now isn't the right time for you, don't force matters. If you don't get in on this low rate wave, there will likely be another in the future."
Be careful not to lock in a rate too early, either.
"Always lock in a rate when you are fairly sure you'll have enough time to close before the rate lock expires," notes McGrath.
How to capture today's mortgage rates
No matter what happens for the rest of the year, mortgage rates are around 2% lower than experts thought they would be right now.
Capture a historic rate. No one knows what will happen, and today's rate environmennt is extremely favorable.
Get started at the link below.
Time to make a move? Let us find the right mortgage for you
Lawrence Yun photograph: Wikipedia, CC BY-SA 3.0, modified