Experts are optimistic about affordability
Their responses, summed up in the 2019 real estate forecast below, could help you make more educated choices when it comes to buying and financing a home in the coming year.
The good news is that many predict good news for buyers. That's because many believe we'll see lower home prices and more inventory. Granted, no one has a crystal ball that can see into the future. But the instincts of and projections by trusted industry pros can help guide your decision.
2019 real estate market predictions
Expert: Blayne Pacelli, Realtor, Rodeo Realty. "Inventory will increase."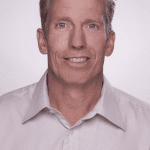 Predictions: "Buyer demand will decrease, because of still high prices. But inventory will increase, as sellers will realize prices are coming down. Homes will stay on the market longer, so there will be more flexibility in the price. 2019 will be a good year for buyers, who can find a decent deal if they negotiate hard.
"But sellers will be disappointed. If I was selling a home in 2019, I would sell it sooner than later. As interest rates rise throughout the year, sellers will get less and less for their house as the year goes on."
Expert: Christine McCarron, sales agent, RE/MAX Unlimited. "Buyers will have an easier time."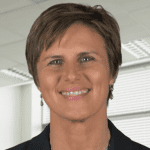 Predictions: "Buyers will likely have an easier time in most markets in 2019. They should see more options, including some beautiful new construction. Sales prices should stabilize by mid-2019. Some markets will see prices only drop by a tiny amount as new inventory is added to the market.
"By late 2019, expect many homes to sell for less than the asking price and price softening overall. Home valuations also will likely start to fall by the end of the year. Buyer demand should remain about the same and even tick up a bit as some frustrated buyers come back into the market. Expect an increase in listings, too."
Expert: Rick Sharga, executive vice president, Carrington Mortgage Holdings. "Home price increases should be smaller than we've seen in recent years."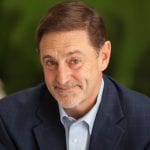 Predictions: "The economic policy that is driving the U.S. economy forward will create more job and wage growth, which will continue to drive household formation. But demand may be weakened slightly as both interest rates and home prices continue to rise.
"The good news for buyers is that home price increases should be smaller than we've seen in recent years, perhaps even dropping slightly in a few markets that are over-priced. And there should be more inventory available of both new and existing homes to purchase."
Expert: Evan C. Stewart, Realtor, Compass. "Home sale prices will continue to stabilize across the board."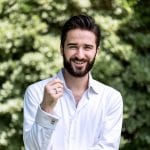 Predictions: "We're going back to more of a standard market in 2019. It's likely home sale prices will continue to stabilize across the board.
"Due to huge influxes of new construction inventory, changing economic conditions in the nation, and rising interest rates, unrealistic prices will no longer be a point of conversation as buyers will have other more realistically priced options. For these reasons, 2019 should be a fantastic real estate year for buyers."
Expert: Robert R. Johnson, finance professor, Heider College of Business, Creighton University. "Sale prices will decrease as interest rates climb further."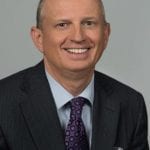 Predictions: "Given the rising interest rate environment, I believe we will see the rate of home appreciation, home-for-sale listings, buyer demand, and available inventory fall. We will also actually start to see average sale prices decrease as interest rates climb further.
"We'll initially see a slowdown in home sales as sellers will be reluctant to decrease their asking prices. But over time, sellers will lower their prices and home sales will return to more normal levels. This will create a reasonable environment for buyers."
Expert: Mike Pappas, CEO/president, The Keyes Company. "Listings at the entry-level market will remain tight."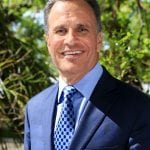 Predictions: "Nationally, we should see one of the strongest real estate markets in years. Unit sales will increase by 3 to 5 percent. Prices will continue to see greater than 5 percent appreciation.
"Listings at the entry-level market will remain tight. But with rising prices and higher interest rates, there may be a slowing of appreciation. Millennials will be a stronger force in the buyer market. And there will be a continued increase in single women buyers."
Expert: Garett Chadney, owner/principal broker, The Broker Network, LLC. "Many markets will see only 1 to 3 percent [home price] growth."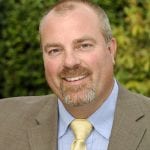 Predictions: "The 2019 market will remain competitive as a result of lower-than-normal inventories. But national appreciation will slow down. Instead of seeing 5 to 10 percent growth, many markets will see only 1 to 3 percent growth.
"Inventory levels will climb from historic lows in many areas to resemble a much more balanced market. Homebuyers will have more choices. But demand for those homes will wane a bit with a rise in interest rates."
Expert: Brett Jennings, founder/Realtor, The Brett Jennings Real Estate Experts. "Sellers will need to make price reductions."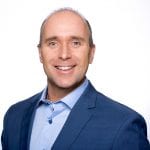 Predictions: "2019 will present an awesome opportunity for buyers. Prices are already down 12 percent. If the stock market continues to drop, we'll see real estate prices come down even further.
"Sellers will need to make price reductions to get ahead of the market. Inventory will increase and we'll see healthy buyer demand."
Recommendations for buyers
Buy or wait? That is the question you may be asking yourself in 2019. But with rates poised to go higher, it may make sense to lock in soon if you can afford to purchase.
"Mortgage interest rates will continue to climb," Johnson says. "And that will make mortgages more expensive. However, that will be offset to some extent by downward pressure on home prices. Buyers would be wise to consider purchasing sooner rather than later."
Jennings concurs.
"Historically, when markets dip as they have, those are great times to buy," says Jennings. "So 2019 may be a great window for buyers who've felt priced out of the market to get in and buy their dream home."
Don't wait too long
But don't wait too late into the new year, some caution.
"I encourage buyers to purchase early. You may get a better deal at the beginning of the year prior to the historically strong spring selling season," Pappas notes.
To get a leg up on the competition, prepare to act fast when a good deal comes around. Or, try the opposite approach.
"Wait for homes that have been on the market for at least a couple of weeks. Those sellers should be more open to price reductions," says McCarron. "Plus, you'll feel less pressure to make a hasty decision you may later regret."