Building permits offer hope for homebuyers out West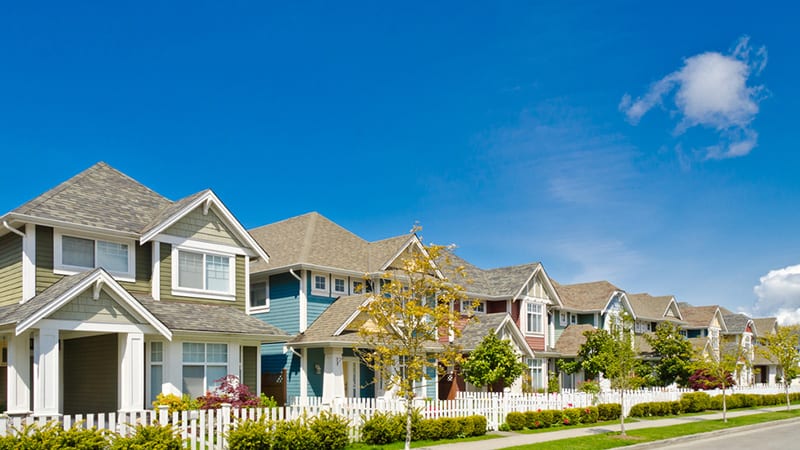 Hope is on the horizon
Western homebuyers can rejoice. If a recent rise in single-family residential building permits is any indication, the area could see an influx of new inventory in the coming years.
Verify your new rate (Jul 19th, 2018)
The West wins
According to recent Census data, the number of single-family residential building permits has spiked in 2018. Up 8.4 percent over last year, nearly 280,000 permits have been issued to date.
And while that's certainly welcome news for buyers struggling to find affordable inventory, it seems the outlook is even better out West.
Home equity hits $1 trillion; Western homeowners come out on top
Colorado, New Mexico, Arizona, Utah, Nevada, Idaho, Washington and California all outpaced the national permit growth rate, with Colorado leading the pack. The state has seen permits rise 34.2 percent over the last year.
"Out of the 13 which are classified as Western states, nine states recorded single-family permit growth exceeding the national average," said Danushka Nanayakkara-Skillington, senior economist at the National Association of Home Builders. "A total of 15 states recorded growth rates higher than the national average and nine of these came from the Western region of the county."
Verify your new rate (Jul 19th, 2018)
Good news and bad news
But it's not just Western homebuyers that have reason to celebrate. Five other states saw high growth in building permits, including Indiana, Arkansas, Georgia, North Carolina, Florida and Alaska.
The news isn't so good for Midwesterners, though. Most states in the region saw permits decline in the last year, with Illinois, Iowa, Nebraska, Kansas, South Dakota, Minnesota and North Dakota all experiencing dips.
A handful of Northeastern states saw decreases as well, including Maine, New York, Massachusetts, Rhode Island and Vermont. Washington, D.C., reported the lowest number of permits in the entire country, indicating an uphill battle for capital homebuyers.
The country's hottest neighborhoods you can actually afford
Get today's mortgage rates
Considering snapping up some of this new inventory? Then shop around and see what mortgage rates you qualify for today
Verify your new rate (Jul 19th, 2018)
The information contained on The Mortgage Reports website is for informational purposes only and is not an advertisement for products offered by Full Beaker. The views and opinions expressed herein are those of the author and do not reflect the policy or position of Full Beaker, its officers, parent, or affiliates.
Try the Mortgage Calculator