Shopping for a luxury home? New AR tech can help you find the perfect one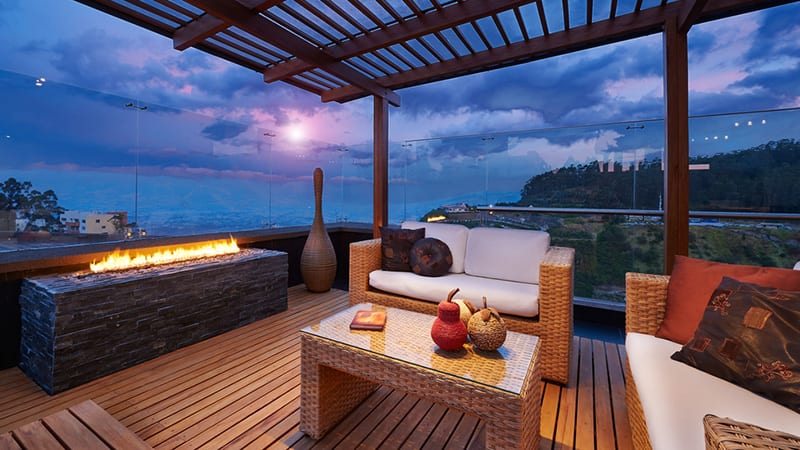 High-end, high-tech
Luxury home shoppers are in luck. Thanks to a new augmented reality tool, shopping for high-end homes – and envisioning the possibilities in them – is now easier than ever.
[cta-linl]
Shopping with Showoff
ERA Real Estate's Distinctive Properties has just integrated new AR and virtual staging tech called Showoff that lets users customize luxury homes exactly to their tastes. They can swap out furniture and flooring, change window treatments, alter paint colors and even add custom landscaping, roofing and other exterior features.
"It combines the functionality of ERA's Distinctive Properties, the marketing finesse of professional staging, the purchasing power of online retailers and the engagement of a popular fixer-upper TV show into one incredibly beautiful application," said Bobbie Ayers, CEO of Showoff.com. "The possibilities from a marketing and differentiation standpoint are endless."
Luxury real estate options abound, though tax reform could stall growth
All in all, there are more than 10,000 customizable options on any given property. And according to Simon Chen, president and CEO of ERA Real Estate, personalization is crucial in luxury home shopping.
"When purchasing a home, it's important that the buyer is able to visualize themselves living in the space," Chen said. "But sometimes a cosmetic detail can be a deal breaker. This AR and staging technology can illustrate the full potential of a property in a few easy clicks."
Verify your new rate (Jul 19th, 2018)
Even more custom-fit shopping
But AR tech isn't the only way ERA is changing the luxury home shopping game.
The company also offers a lifestyle search engine that allows shoppers to browse listings by lifestyle category. Categories include resorts, historic, mountains, ski, golf, wine and vineyard, farm and ranch, waterfront and more.
New condo concept put resort living within reach for Millennials
Get today's mortgage rates
Looking to invest in a luxury home? Then shop around and see what mortgage rates you qualify for today.
Verify your new rate (Jul 19th, 2018)
The information contained on The Mortgage Reports website is for informational purposes only and is not an advertisement for products offered by Full Beaker. The views and opinions expressed herein are those of the author and do not reflect the policy or position of Full Beaker, its officers, parent, or affiliates.
Try the Mortgage Calculator