Here's where to move for retirement… and where not to
Best places to move for retirement
If you're pondering cashing in on that nest egg and moving elsewhere after retirement, you've got options all over the map. According to U.S. News and World Report, Florida, Pennsylvania, Texas and Michigan have the edge when you move for retirement.
You can spend those work-free days affordably and enjoyably.
Verify your new rate (Jan 23rd, 2021)
Sarasota ranks tops
According to the ranking, which takes into account housing affordability, desirability, happiness, taxes, hospital quality and more, Sarasota, Florida is the top spot for American retirees.
The city scored high on quality of life, healthcare and affordability. Much of the area is still recovering from Hurricane Irma, though, so take that into consideration before planning a move.
"The high quality of life includes an orchestra, ballet, opera and theater," U.S. News reported. "Big city amenities aren't usually affordable, but in Sarasota, a home costs a median of $226,2000. An added bonus: There's no state income tax in Florida."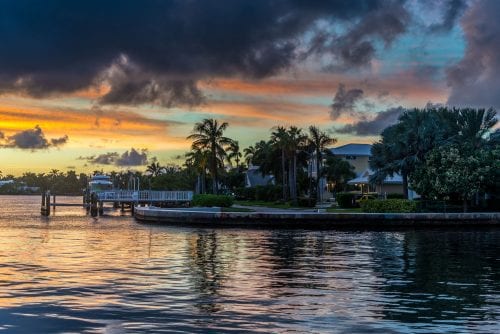 Just behind Sarasota was Lancaster, Pennsylvania, which offers a slew of historic sites and cultural opportunities, as well as top-notch health care for aging adults.
"The area's many historic sites include Wheatland, the home of the 15th U.S. President, James Buchanan, a Civil War era station on the underground railroad and several surviving buildings built during the 1700s," U.S. News reported. "History buffs might be able to land a volunteer gig leading tours or helping to fund or stat the area's many historic sites."
Two Texas cities made the top five – San Antonio and El Paso. Thanks to the Lone Star State's no-income tax system, as well as affordable housing and high-quality health care, it's one of the best places for today's retirees. In San Antonio, the average home costs just $148,900.
Grand Rapids, Michigan was also in the top five, with U.S. News calling it "a haven for artists."
See the full list of top retirement cities at Money.USNews.com.
Get today's mortgage rates
Is retirement on the horizon in 2018? Then consider one of these top cities. Shop around and see what mortgage rates you qualify for today.
Verify your new rate (Jan 23rd, 2021)