Mortgage refinancing in high demand as rates fall lower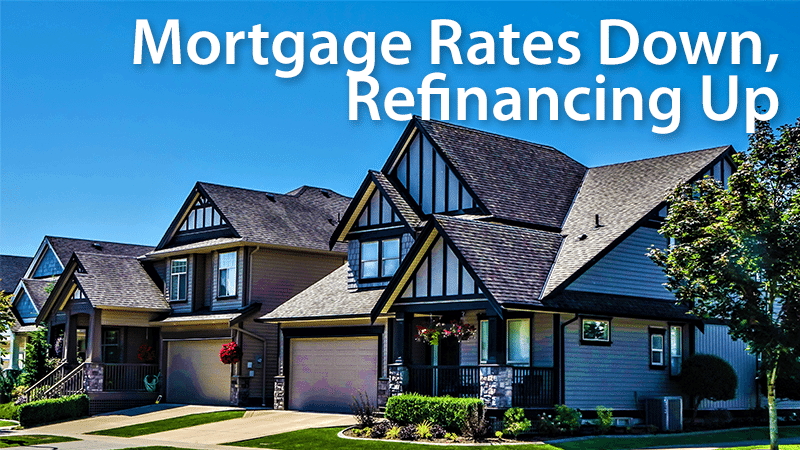 The resurgence of refis
Now that mortgage rates have hit their lowest point all year, it seems homeowners are clamoring to refinance. According to Ellie Mae's latest Origination Insight Report, mortgage refinancing accounted for 39 percent of all closed loans last month. That's the highest refi share since February.
Verify your new rate (May 20th, 2018)
October refis, closed loans
Ellie Mae's Origination Insight Report samples data from 80 percent of all mortgage applications initiated using its platform. According to October's recently released report, refinances accounted for nearly 40 percent of all loans that month – up from just 47 percent one year ago.
October saw mortgage rates fall to 4.20 percent – a new low for 2017 (though rates have dropped more since then.) According to Ellie Mae's CEO and President, Jonathan Corr, these ever-dropping rates are spurring serious demand for refinancing.
"We are continuing to see borrowers take advantage of the lower interest rates as the refinance percentage increased to 39 percent of total loans in the month," Corr said. "We saw increases in October across all loan types, with FHA refinances at 23 percent, conventional refinances at 46 percent and VA refinances at 32 percent of all closed loans."
The news comes right on the heels of another Ellie Mae report – its Millennial Tracker, which revealed refinances are up significantly with younger buyers.
Faster refinancing, too
Homeowners aren't just refinancing more. According to the report, they're also refinancing faster. Refinances took just 40 days to close last month – the fastest rate since February. One year ago, refis took 48 days, on average, to close.
The average FICO score on homeowners refinancing rose one point last month, hitting 650 for FHA loans, 732 for conventional loans and 702 for VA loans.
Take advantage of today's rates
Want to join the movement and take advantage of today's rates? Shop around, and see what refi rates you could qualify for today.
Verify your new rate (May 20th, 2018)
The information contained on The Mortgage Reports website is for informational purposes only and is not an advertisement for products offered by Full Beaker. The views and opinions expressed herein are those of the author and do not reflect the policy or position of Full Beaker, its officers, parent, or affiliates.
Try the Mortgage Calculator