Unmarried Women: Leaders in Homeownership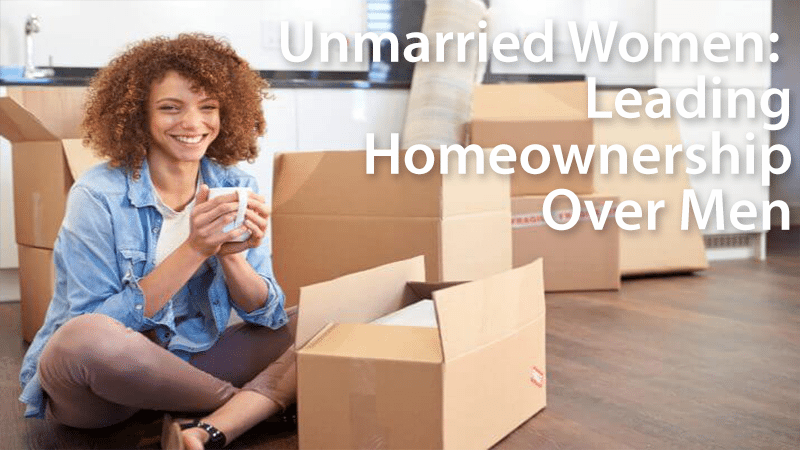 Unmarried women have led in homeownership for 30 years
In 2016 there were 110.6 million unmarried people in the United States. That makes up 45 percent of all U.S residents ages 18 and older. So why not use the term "single?" Most would respond that they are parents, have partners, or are widows. Though unmarried, this group of people
So why not use the term "single?" Most would respond that they are parents, have partners, or are widows. Though unmarried, this group of people
Most would respond that they are parents, have partners, or are widows. Though unmarried, this group of people do not necessarily consider themselves single. This study includes widowed, divorced, never married and cohabiting people.
The graph below shows how that study translates to homeownership. More unmarried women than men are homeowners.
Unmarried Women vs. Unmarried Men
Women, who made up 53.2 percent of this group in 2016, are more likely to be homeowners, according to United States Census Bureau.
If you track over the last 30 years, unmarried women have consistently led unmarried men in homeownership. But men have been closing the gap, with homeownership dropping in the last ten years overall.
Nearly 60 million households were maintained by unmarried men and women in 2016, making up 47.6% of the households nationwide.
With this new wave of Millennial home buyers coming, do you see this trend continuing?
The information contained on The Mortgage Reports website is for informational purposes only and is not an advertisement for products offered by Full Beaker. The views and opinions expressed herein are those of the author and do not reflect the policy or position of Full Beaker, its officers, parent, or affiliates.
Try the Mortgage Calculator