Today's Mortgage Programs Are Not All "Plain Vanilla"
You might believe that since the Dodd-Frank Wall Street Reform and Consumer Protection Act has been implemented, the only home loans widely available are government-backed or conforming — meeting guidelines set by Fannie Mae or Freddie Mac.
And you might think lenders refuse to offer any mortgage programs that don't meet the government's requirements for a "qualified" mortgage.
You would be wrong
Verify your new rate
Mortgage Lenders Can Do (Almost) Anything
Dodd-Frank did not force mortgage lenders to only make safe loans with inflexible guidelines. Much of what this law did was to restrict the amount of risk that mortgage lenders could offload into unsuspecting investors.
Making a so-called "qualified mortgage" (QM), which can't have riskier features like interest-only payments or balloon payments, protects a mortgage lender from liability if it sells the loan to investors and then the borrower defaults.
If lenders sell non-QM loans, and the borrowers default, lenders are less protected from lawsuits and "buybacks," having to refund the investors' money. This does not mean a lender cannot make or sell non-QM loans.
If a lender doesn't sell a loan to investors, it can pretty much make up its own underwriting rules, because the lender assumes the risk and takes the loss if the borrower doesn't pay back the loan.
These lenders are called "portfolio lenders," and some of their products can be pretty creative.
Beyond The Box: Portfolio, Alternative, And Non-Prime
Mainstream mortgages have similar features — the property must meet certain standards. Applicants must be able to provide tax returns to prove their income and bank statements to verify their assets.
Credit scores also play a large part in the decision to approve or decline a mortgage application.
If you don't drop neatly into this box, don't despair. There are lenders offering more off-beat options.
Out With "Stated" Income, In With "Statement" Income
While the Ability To Repay (ATR) provision of the Dodd-Frank Act made it illegal to lend without making sure an applicant has enough to repay a mortgage, it doesn't specify how the lender has to go about verifying income.
With bank statement loans, for example, lenders don't use tax returns to calculate an applicant's income. Instead, they might look at a couple of years' bank statements and calculate the average monthly deposits.
This can be helpful for self-employed applicants with a lot of write-offs, or those with income that can't be verified under traditional guidelines.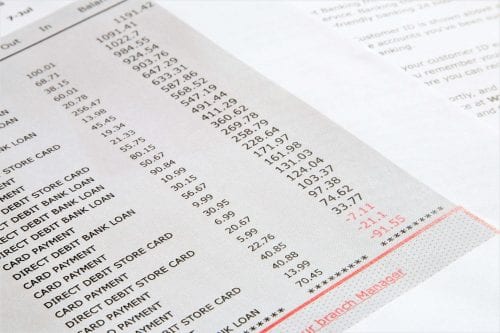 Second Chance Home Loans
Most mortgages have post-bankruptcy or foreclosure waiting periods that can keep buyers out of the market for several years. However, not everyone who goes through bankruptcy or foreclosure a poor risk for a new transaction.
Some lenders are willing to make these loans, offering damaged credit mortgages to people just one day after a bankruptcy discharge or foreclosure.
The difference between these so-called "non-prime" loans and the subprime loans of old? Big down payments. Expect to put at least 20 percent down — and the lower your credit score, the more you'll have to pony up.
Verify your new rate
"Just Missed" Mortgages
Guidelines for government-backed loans, conforming mortgages and mortgage insurance can be pretty exacting.
You might be able to get away with a FICO score as low as 620, or a small down payment, or a high debt-to-income ratio, but don't expect an approval if you are "borderline" on several fronts.
Would-be borrowers who need to be approved ASAP can apply for these "just missed" portfolio loans. If the application seems reasonable to the lender (in fact, this kind of underwriting is often referred to as "make sense"), the loan may be approved.
Expect to pay more for it, however.
Loans For Preposterous Properties
Sometimes the borrower is a perfect, upstanding citizen, completely worthy of lenders' love.
But the property is completely cuckoo. A log cabin (in the city center), a condo development with a lawsuit or two pending, a combined home and shoe store, a renovated church — you get the picture.
Traditional lenders won't touch it.
However, there are lenders that offer unique property financing.
Expect to make a significant down payment, however. The reason lenders are leery of unusual homes is that the market for them is limited, and they can be difficult to unload should a foreclosure sale be necessary.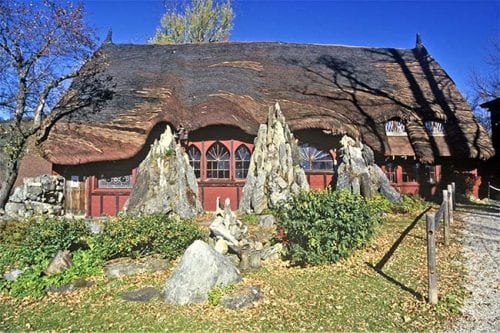 Impressive Investments
Other properties that can be hard to finance are rental homes. Mainstream mortgage lenders limit the number of financed properties borrowers can have.
The underwriting burdens are also higher because historically, borrowers are more willing to let a rental go into foreclosure if it proves a bad investment.
What if you are not Malcolm Forbes but the property is a rental gold mine?
There are lenders willing to finance you if the property income covers the loan payment and other costs. Because it's the property income being used to repay the loan, your personal income and even credit rating are less important.
The lender may require you to create a "special purpose" or "single purpose" entity (SPE), which temporarily prevents you from diverting the property income and not repaying the loan.
If traditional mortgage lending won't meet your needs, there's a decent chance that one of those "crazy" portfolio lenders is willing to take a chance on you — if the risk is reasonable and the transaction makes sense.
What Are Today's Mortgage Rates?
Understand that though there are a lot of alternative mortgage programs out there, the mainstream ones offer the best interest rates and lowest costs. Your first attempt at financing should probably be through a mainstream lender.
Time to make a move? Let us find the right mortgage for you