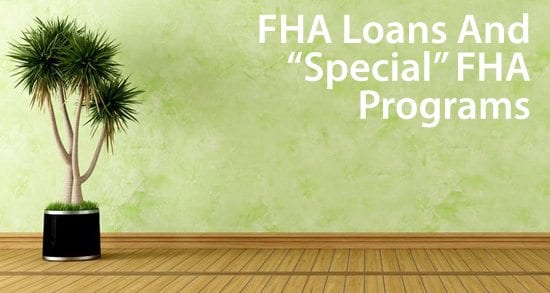 FHA Loans For Home Buyers: How It Works & What To Do
FHA Mortgage Rates Beat Conventional
For home buyers in search of low downpayment loans, the FHA mortgage can be an excellent fit.
Designed for first-time buyers but available to everyone, FHA-backed loans permit downpayments as low as 3.5 percent; allow for credit scores below 620; and, enforce flexible underwriting standards to allow "common-sense" approvals.
Furthermore, based on data from mortgage-software firm Ellie Mae, the average mortgage rate for a closed FHA mortgage loan was 25 basis points (0.25%) lower in August than the rate for a closed conventional one.
It's no surprise, the, that FHA loans remain popular among today's home buyers.
Buying a home and making a small downpayment, consider the FHA home loan.
Verify your FHA loan eligibility (Nov 29th, 2020)
Your FHA Mortgage Approval
An "FHA loan" is a loan insured by the Federal Housing Administration (FHA), an agency with the U.S. Department of Housing & Urban Development (HUD).
The FHA charter dates to 1934. The U.S. economy was struggling and government officials believed that homeownership could help stabilize communities.
Because of the economy, though, traditional loans offered by banks carried onerous terms. Home buyers might have been expected to make a downpayment of 50% or more; or may have been forced to repay a loan in full in just five years.
The FHA was established to spur mortgage lending. Its role: To insure lenders against loss, so that banks would "feel good" about making loans.
To be insurable, the FHA set forth basic credit and property requirements. These requirements came to be known as the FHA mortgage guidelines.
Today, FHA mortgage guidelines include some of the following minimum standards :
Mortgage applicants must show a credit score of at least 500
Mortgage applicants must show a debt-to-income ratio of 43% or lower
Mortgage applicants must make a downpayment of 3.5% or more
The FHA also enforces minimum property standards for each home it insures. FHA minimum property standards require that water drains away from a home and not toward it; that the roof is intact; and, that utilities are "turned on" and independent for the property, as examples.
80 years later, we know that the FHA works. The agency has spurred homeownership within thousands of U.S. neighborhoods and the agency is now the largest insurer of mortgage loans in the world.
Verify your FHA loan eligibility (Nov 29th, 2020)
"Special" FHA Loan Programs For Buyers
FHA loans are popular among today's home buyers for their low-downpayment options and flexible underwriting standards. However, the FHA's list of available products goes beyond its "standard" purchase loan.
The FHA also makes available "special" loan programs for home buyers with specific mortgage needs.
FHA 203(k) Home Construction Loan
The FHA 203(k) home construction loan allows FHA home buyers to finance home improvements and construction into their purchase loan. Eligible improvements include the repair of home plumbing; the replacements of a roof; and, other critical repairs. Home buyers can also use the 203(k) for minor home improvements including the purchase of home appliances.
FHA Good Neighbor Next Door Program
The FHA Good Neighbor Next Door (GNND) program grants teachers, law enforcement officials, emergency medical technician, and firefighters access to special homes at 50% off list price, and with a downpayment requirement of just $100. The Good Neighbor Next Door can be used by first-time home buyers and repeat buyers, alike.
FHA Back To Work Mortgage
The FHA Back To Work mortgage is a program for home buyers with a recent short sale, bankruptcy, or foreclosure which stemmed from job loss. The Back to Work program waives the FHA standard waiting period after a derogatory event, and allows a buyer to purchase a home just 12 months from the event date.
Get Today's FHA Mortgage Rates
There is an FHA home loan for nearly every type of buyer. Compare today's FHA mortgage rates and costs to rates-and-costs for other loan types. See what you can save, and whether an FHA-insured loan is best for you.
FHA mortgage rates are available online at no cost, with no social security number required to get started, and with no obligation to proceed.
Verify your FHA loan eligibility (Nov 29th, 2020)