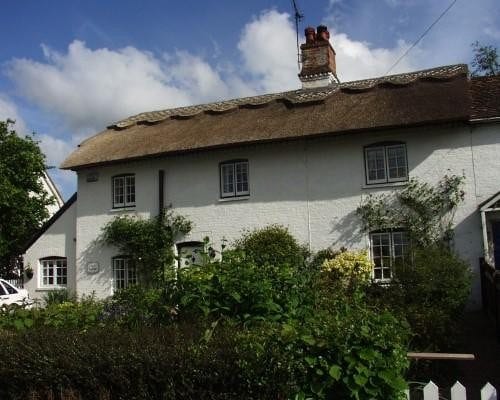 The demographics of today's home buyers are changing.
According to the annual Profile of Home Buyers and Sellers as published by the National Association of REALTORS®, single women and single men represent a smaller percentage of the market as compared to recent years.
Dual-income households account for a larger share.
Get today's purchase mortgage rates

.
2013 Housing Market Outlook
For home buyers, the 2012 housing market has been an interesting one, characterized by rising home values, ultra-low mortgage rates, and a scarcity of home inventory nationwide.
Multiple-offer situations have become more common as home supplies have dipped below 6.0 months for both newly-built homes and existing home resales.
Sellers have leverage in many U.S. markets and, with low- and no-downpayment programs abundant via the FHA, the USDA, and the VA Loan Guaranty program, buy-side demand is expected to stay strong into 2013.
An improving job market figures to fuel home sales, too.
Get today's purchase mortgage rates

.
The Changing Home Buyer Demographic
The housing market is expected to expand in 2013, but next year's buyers will likely inhabit a different demographic than those from recent years.
Data from NAR's Profile of Home Buyers and Sellers shows that, this year, 65% of home buyers were married couples or partnerships — a 7 percent increase from just two years. This data is consistent with the "unfreezing" of credit which has benefitted move-up buyers nationwide, among others.
Other noteworthy statistics from the 2012 Profile of Home Buyers and Sellers report include :
Single women account for 16% of home buyers, down from 20 percent in 2010
Single men account for 12% of home buyers, down from 9 percent in 2010
Unmarried couples account for 8% of home buyers, up from 7 percent in 2010
In addition, the NAR report showed that the number of first-time home buyers increased to 39% of all buyers in 2012, up two percentage points from 2010. The median age of today's first-time home buyer is 31 years and the median income is $61,800.
Get today's purchase mortgage rates

.
46% Of First-Time Home Buyers Use FHA Loans
The percentage of home buyers categorized as "first-time buyers" is growing. One major catalyst of this is that rents are rising in many U.S. markets; to the point where it can be less expensive to own and maintain a home than to rent one.
Low mortgage rates are helping. With the average 30-year fixed rate mortgage rate stuck below 4%, 2012 has been characterized by high home affordability. Purchasing power is 25% greater in 2012 as compared to 2011.
The availability of FHA mortgages has helped, too. More than 46% of first-time home used an FHA-insured mortgage to help finance their purchase.
FHA mortgages are common among first-time buyers for several reasons :
Minimum downpayment requirement of 3.5%
Lower mortgage rates as compared to conventional financing
Gifted downpayments are allowed
In addition, guidelines can be looser and easier as compared to comparable Fannie Mae- and Freddie Mac-backed loans, allowing higher debt-to-income (DTI) ratios and lower credit scores for approval.
Time to make a move? Let us find the right mortgage for you

.