Some Characters Could Pay Cash, Some Wouldn't Qualify For A Loan
Have you ever watched your favorite TV show and wondered how certain characters are able to afford their homes?
Some houses are realistic options, while others are completely unfathomable for a person in the same profession living in that area.
In part one of this three-part series, mortgage payments for famous TV show homes will be estimated, based on the average for the year in which each show first aired.
It is also assumed that each character put down 20% at closing.
Popular television dramas are ripe with famous homes that characters may — or may not — have been able to afford.
1. Nashville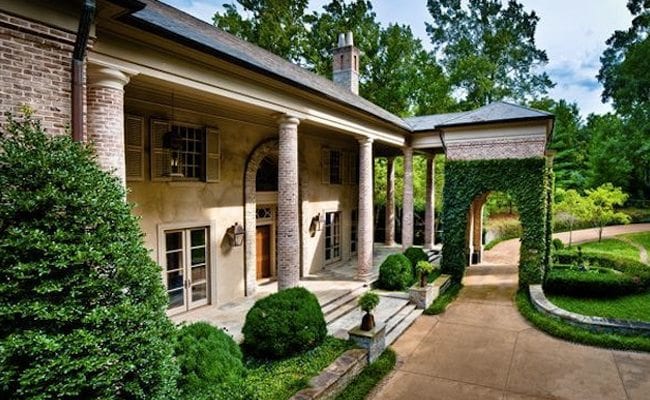 Image source: Trulia
There is the chance that country singer Rayna Jaymes paid for her home upfront, seeing as though she is a successful country singer.
Regardless if Rayna paid for her home in cash or went through the traditional mortgage process, she would be able to afford her monthly payments. While her exact income is unknown, it is probable she is making more than the home is worth, making the monthly payments very affordable.
Profession: country singer
Salary: unknown
2012 average mortgage rate: 3.66%
Monthly payment: $10,807
Downpayment: $437,661
Estimated price: $2,188,307 according to Realtor.com
Address: 1358 Page Road, Nashville, TN 37205
2. Breaking Bad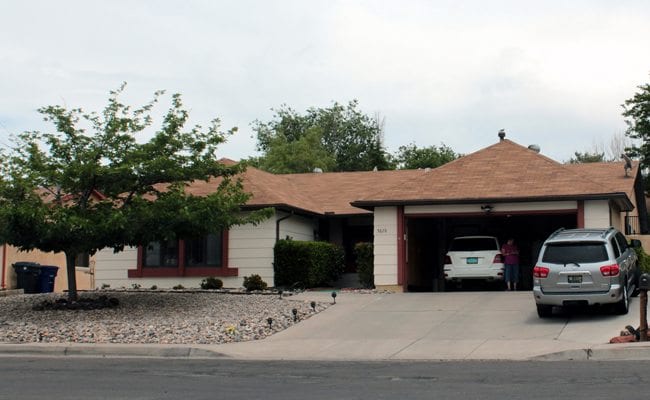 Image source: Ayleen Gaspar/Flickr
Looking at Walter White's income as a high school chemistry teacher, before he became a meth dealer, it is assumed he made $52,479. His wife, Skyler, worked as a bookkeeper for a brief period of time and it is assumed she made around $30,000, which is the national U.S. average.
The chances of the White's being able to afford their home are high. However, with their son's medical bills as well as Walter's, the monthly payments could become harder to make as the months progressed.
Walter White's profession: high school chemistry teacher
Skyler White's Profession: bookkeeper
Estimated combined salary: $82,479
2008 average mortgage rate: 6.03%
Downpayment: $37,583
Monthly payment: $1,167
Estimated price: $187,915 according to Realtor.com
Address: 3828 Pieremont Dr. Albuquerque, New Mexico 87111
3. One Tree Hill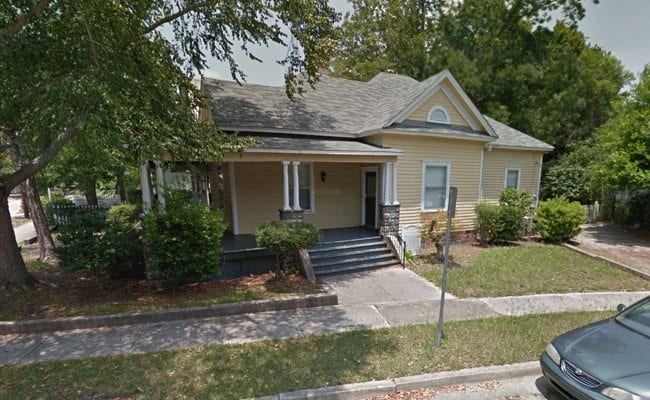 Image source: Google Maps
As a single mother, Karen was running her own cash-based business in a small town. In order to purchase this home, she would have had to put down a downpayment of more than $50,000.
If Karen had a lot of savings or took out a lot of money, she may have been able to afford the downpayment. However, it is unlikely that her single income would have been enough to purchase this home.
Let's say Karen is making around $45,000 a year. Her debt-to-income (DTI) ratio would be about 54% assuming her monthly mortgage payment of $1,515 plus additional debts, such as $200 for a car loan and $300 in additional debts. The chances of her being approved for a loan in the first place are slim to none. Most mortgages have a debt-to-income limit of 43%.
Profession: café owner, nightclub owner
Salary: $45,000
2003 average mortgage rate: 5.83%
Downpayment: $50,455
Monthly payment: $1,515
Estimated price: $252,275 according to Realtor.com
Address: 1829 Wrightsville Ave. Wilmington, North Carolina 28403
4. Friday Night Lights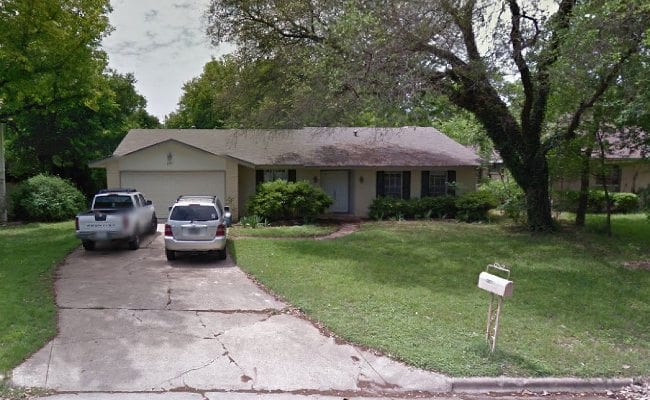 Image source: Google Maps
In Austin, high school football coaches can make anywhere between $60,000 and $138,000 a year, depending on the football program.
In this example, we will assume Coach Taylor is making $90,000 a year since he has had multiple years of experience. There is also additional income from Tami, who works as a guidance counselor at the high school, who would have been making around $28,080, seeing that she had no previous experience
The Taylors could actually afford their monthly mortgage payments. Their DTI is 22% which leaves another 20% of their income for other debt payments. Not only do they have mortgage payments, they also have children to take care of as well as other expenses. Making the $2,151 monthly payment unrealistic.
Profession of Coach Taylor: high school football coach
Profession of Tami Taylor: high school guidance counselor
Estimated combined salary: $118,080
2006 average mortgage rate: 6.41%
Downpayment: $66,439
Monthly payment: $2,151
Estimated price: $332,197 according to Realtor.com
Address: 6805 De Paul Cove, Austin, Texas 78723
5. The Sopranos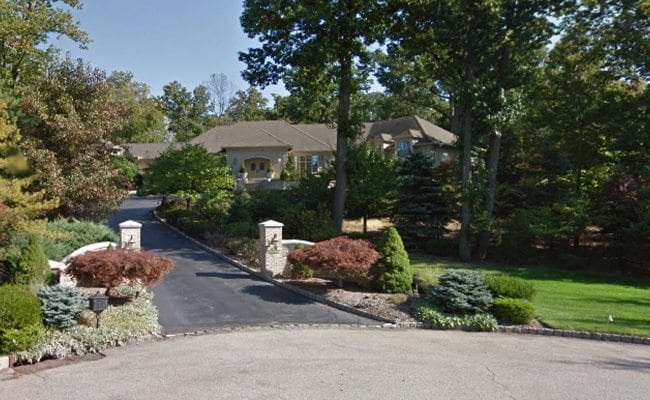 Image source: Google Maps
In the first season of The Sopranos, Tony Soprano is a capo, who later gets promoted to a zone/street boss. Both positions are considered to be elite positions within the Mafia. Members of these occupations can make up to $130,000 a month. Since Tony held a high position, we can assume he made this amount, making his annual income $1.56 million.
In order for Tony to apply for a mortgage, he would have to identify his source of income. Since he cannot identify himself as a member of the mob, he would have to use his w-2 "income" from working (sitting) at the construction site.
Assuming he went through the mortgage process and was approved for a loan, there is no way that Tony would not be able to afford his home. Not to mention his annual income exceeds the amount of the home.
Profession: mafia member and street boss
Estimated salary: $1.56 million
1999 average mortgage rate: 7.44%
Downpayment: $252,321
Monthly payment: $8,655
Estimated price: $1,261,606 million according to Realtor.com
Address: 14 Aspen Dr. North Caldwell, NJ 07006
What Are Today's Rates?
Today's rates are much lower than they were at the time many of these TV shows first aired. Mortgage rates near all-time lows and home buyers are able to afford a home, even without the high incomes of some of these television characters.
Get a rate quote, which comes with a free home buying eligibility check and your live credit scores.