USDA Loan Eligibility Is Location-Based
There aren't many zero-down loans available in the market these days.
Only two major programs — the VA loan and USDA mortgage — allow for no down payment.
The VA loan requires eligible military service, but the USDA loan's eligibility is based on something else: location of the property.
These loans were created to spur economic development in less-dense areas of the U.S. (hence the "other" name — Rural Development, or RD loan). As such, buyers can use the loan within certain geographical boundaries as published on USDA's eligibility maps.
So, how do you find an eligible property? It's easier than you think.
Verify your USDA loan eligibility
Geographic Eligibility For A USDA Mortgage
The USDA maintains interactive eligibility maps online for easy search. Areas shaded in tan are ineligible. Homes outside those areas can be purchased with a zero-down USDA loan.
You can pinpoint an address or browse neighborhoods and cities.
This sample of Dallas-Fort Worth shows the vast USDA-eligible areas outside densely populated centers.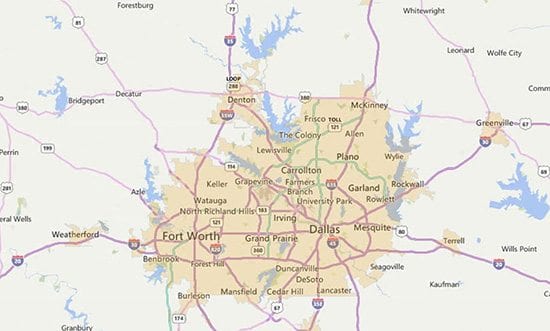 A view south of Portland, Oregon shows eligible suburban areas.
Some states are almost entirely eligible, as this view of Wyoming reveals.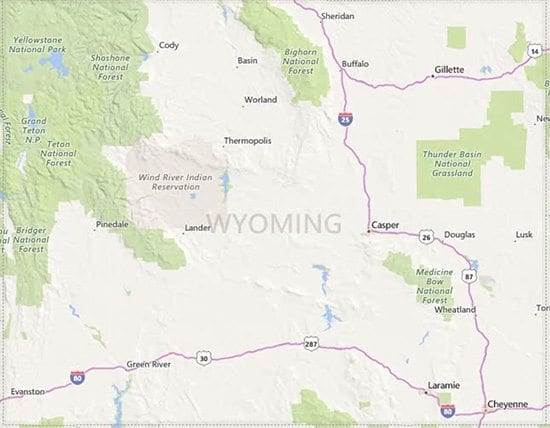 A full 97% of U.S. land mass is USDA-eligible, representing 109 million people. What's more, some solidly suburban areas qualify because the maps haven't been significantly updated since the 2000 census.
Maps are set to be reviewed again in 2017, so it's wise to obtain your USDA loan before these very generous geographic boundaries change.
Read more about USDA mortgages here.
"There's No Way My Area Is Eligible"
This is what suburban home buyers typically think before they search eligibility maps.
Often, they discover USDA-eligible homes within 30 minutes of their workplace.
As stated above, map boundaries are still based on population numbers from nearly 20 years ago. Technically, to be USDA-eligible a city or town must:
Have a population of less than 20,000
Be rural in character
Have a lack of available credit.
Yet, new rules still classify an area as rural if its population is below 35,000, until information is received from the 2020 census.
Cities with considerable population remain eligible for the Rural Housing loan — for the time being.
Check Your USDA Eligibility
USDA loans offer extreme value in today's home buying market.
They are geared toward those who make modest incomes, and therefore, underwriting standards are lenient. Check your eligibility, and buy a home with zero down.
Time to make a move? Let us find the right mortgage for you