Who Would Have Thought That The Cubs Could Teach Us About Mortgage Bonds?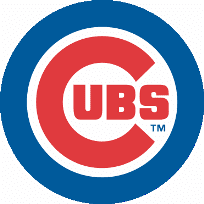 I just finished up a call with a client in which we discussed the current state of mortgage markets and why mortgage rates have risen so far, so quickly.
30-year fixed mortgage rates are up as much as 0.625% over 30 days.  That's ridiculous given the relatively low volatility of mortgage rates since last August.
Unfortunately, most folks have no context or perspective of the mortgage markets so the job gets left to people like me to help put market changes into plain English terms.
I just explained it to my client like this:
Mortgage bonds are the Cubs and global investors are the Cubs GM Jim Hendry realizing that the Cubs won't make the World Series.
He understood me perfectly.  Here's how it goes.
The Cubs organization invested millions of dollars in the team during the off-season, signing Soriano ($17 million), Ramirez ($15 million), DeRosa ($4.3 million) and others.
The hope was that the investment in players will bring a championship.
Expectations were high for the Cubs but those expectations are not translating into on-field performance.  After all, it's mid-June and the Cubs are sitting 6 games out of first with a .448 winning percentage.
So, Cubs GM Jim Hendry faces a familiar problem.  Fish, or cut bait?
Clearly the Cubs don't have the pieces to win a World Series without making a trade (or several of them), so Hendry's choices are:
Double down on the off-season bets by trading Cubs prospects for "now" players

Or, abandon the off-season plan by trading expensive players in exchange for prospects and a new plan for the future
Did you see the talk of Carlos Zambrano getting shipped to greener pastures?  This is where my client had his Eureka! moment.
Bond markets are facing the exact same problem as the Cubs management.
See, for the past 9-12 months, bond markets were planning for a fantastic "season" in the U.S. economy.  They loaded up on product and hoped for fantastic returns.
Flash forward into Q2 and with each passing news release and with each different Fed speaker taking the podium, it's becoming apparent that the market's collective assumption was wrong.
For a long while, traders held on hope that the economy would pull it out, validating their investment.  It's only now that they realize how they miscalculated.  And nobody wants to be the last one holding their "stars".
Traders are unloading their portfolio in order to protect their future cash flows.   Much like the Cubs will do soon with Zambrano.
The information contained on The Mortgage Reports website is for informational purposes only and is not an advertisement for products offered by Full Beaker. The views and opinions expressed herein are those of the author and do not reflect the policy or position of Full Beaker, its officers, parent, or affiliates.
Try the Mortgage Calculator