Good Neighbor Next Door Homebuyer Success Stories: Real People Made It Work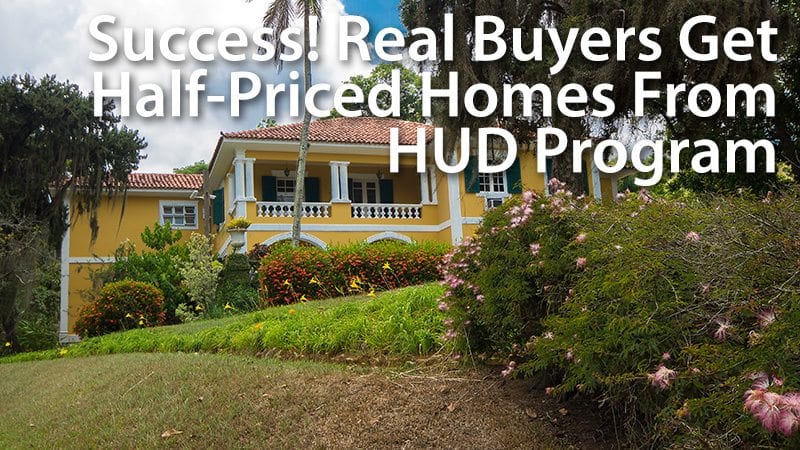 Good Neighbor Next Door: Who Wouldn't Want A Half-Priced Home?
Who wouldn't want a house for half the price? If you're eligible, you can get one through the Good Neighbor Next Door program.
The U.S. Department of Housing and Urban Development (HUD) helps law enforcement officers, pre-K through 12th grade teachers, and firefighters/emergency medical technicians become homeowners. By purchasing a HUD (FHA) foreclosure home in a "revitalization" area, eligible buyers can get a 50 percent discount off their home purchase price.
This is not a typo. It really is a half-off home.
Click to see today's rates (May 27th, 2017)
Good Neighbor Next Door: Repairs Can Be Financed, Too
Those who qualify can purchase one of these foreclosed, single-family homes for 50 percent of its appraised value, with only a $100 down payment, says Bruce Arrant, owner/broker of the Good Neighbor Next Door Realty in Denver.
He has helped hundreds of people get into the program and buy their dream houses. Well, with some remodeling, they become their dream homes, he adds.
These are foreclosed homes, so sometimes the former owners take everything inside. Or the homes haven't been touched or cleaned in months, or even years, after the banks take them over.
But the participants can get an FHA 203(k) mortgage program, which allows them to buy the house and get money to repair it. Even if it needs a complete gut job, according to HUD. Your lender combines the repair loan and the mortgage into one monthly payment.
Who Gets The Home?
Teachers, EMTs, police officers and others who qualify must live in the house as their primary home for three years before they can sell it, Arrant says.
Your income doesn't have to meet any special guidelines -- anyone who can qualify for financing and meet eligibility rules can get in the program.
You find the homes on HUD' s web site, and you must make an offer through a licensed real estate agent.
"There is only a short seven-day window to put your name in on a Good Neighbor house. If more than two people put their names in the lottery drawing for a particular home, basically their names are put in a hat to be selected," he explains.
Here are two lucky people who were chosen in the lottery to buy a Good Neighbor Next Door home:
Texas Touchdown With Good Neighbor Next Door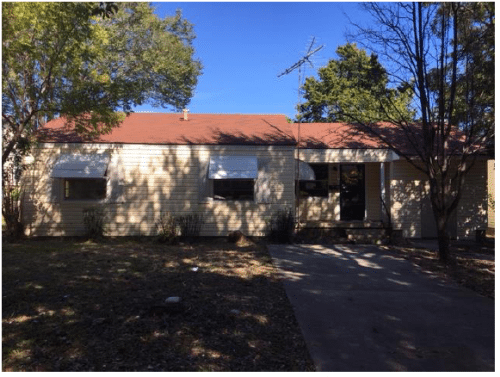 As of this writing, this Garland, Texas home is available for $56,000. Half of that is $28,000. 
When Malissa Kronauer was 28, she was able to buy a home in Balch Springs, Texas - a suburb of the Dallas-Fort Worth area -- for $40,000. It was listed at $80,000. This teacher heard about the program through Arrant's marketing strategies to educate eligible participants.
She put her name in the lottery after her real estate agent showed her the 4-bedroom, 2 ½-bath house. It has been built in 2005. But when she viewed it, most of the fixtures and carpeting were gone. The air conditioning unit was also missing.
"I bought the house in 2012 with $100 down payment. " She says, "I was single at the time. I knew the time was right. It's a great program, and that's why I'm talking about it."
She put her name in the lottery. Her name was picked. She was able to get a $59,000 FHA 203(k) loan to help her buy the house and rehabilitate it. She lived there for three years, and ended up selling it for $153,000 – a big profit toward the down payment on her new home with her new husband.
"The market definitely went up. I bought it during the housing bubble. I know it doesn't always work out that way. But I would recommend the Good Neighbor Next Door Program to anybody," Kronauer says.
Click to see today's rates (May 27th, 2017)
The information contained on The Mortgage Reports website is for informational purposes only and is not an advertisement for products offered by Full Beaker. The views and opinions expressed herein are those of the author and do not reflect the policy or position of Full Beaker, its officers, parent, or affiliates.
Try the Mortgage Calculator