April: The Month In Which You'll Likely Overpay For A Home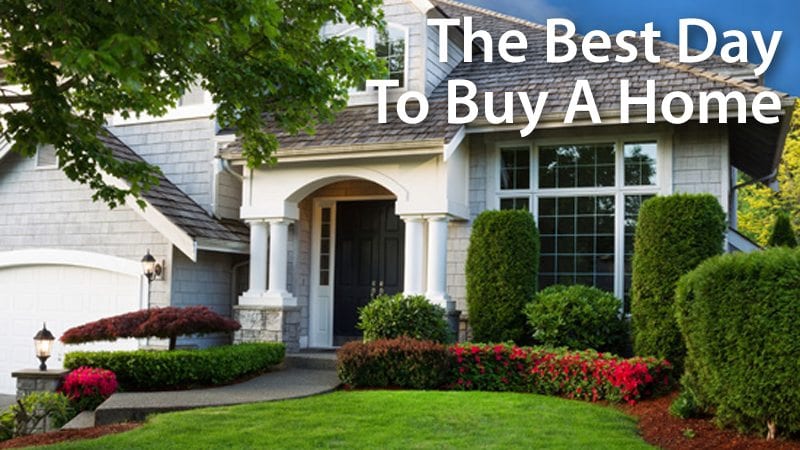 What's The Best Time Of Year To Buy?
You don't always get to choose when it's time to move.
Sometimes, you move to a new city for a new job with little or no advance notice. Other times, your family size increases and you have to find an extra bedroom (or two!).
However, if you can choose, there are some months in which it's better to buy than others.
There actually is a "best time of year to purchase a home" and here's a hint -- it's not in the spring.
According to data from RealtyTrac, April is the month in which buyers are most likely to overpay for a home.
Buyers in October, December, January, and February tend to get the best deals.
Click to see today's rates (Jul 20th, 2017)
Buyers' Markets & Sellers' Markets
In real estate, there are the concepts of "Buyers' Markets" and "Sellers' Markets".
A Buyers' Market is one which favors home buyers, in general. Buyers' Markets are characterized by relatively low competition for homes, an abundant supply of homes for sale, and a home seller's willingness to negotiate on price.
Home values don't necessarily fall when its a Buyers' Market, but the rate of growth is often slower as compared to a Sellers' Market, when market conditions are reversed.
In a Sellers' Market, demand for homes outpaces supply and sellers are generally unwilling to negotiate on price.  And, why should they? Multiple offer scenarios are common in a Sellers' Market, which can lead to an increase in values.
Real estate analysts say that "6.0 months of home supply" is the demarkation line between a Buyers' and Sellers' market. This means that, at the current pace of home sales, it would require 6 months for the available stock of homes for sale to get sold.
Currently, the national home supply of existing homes is around 5 months. Home supply hasn't been north of 6.0 months in more than 3 years.
It's no wonder home values are up more than 30% nationwide during that time.
Click to see today's rates (Jul 20th, 2017)
When To Buy Real Estate When You Want To "Buy Low"
When you buy a house, you're buying "a home"; a place where you'll make roots. However, your home is also an investment in your future.
As your home equity grows, your net worth builds. Buying an undervalued home, then, is terrific way to boost the value of your real estate holdings.
The trick is to "buy low".
Now, if you're forced to move because of relocation or a change in your household, "buying low" is something that'll be out of your control. When you have to move, you have to move.
For everyone else, though -- people with the luxury of buying when they want to -- a pretty clear pattern has emerged.
Over the last 15 years, homes closed during October have sold for an average 2.6% below their estimated market value. After October, the best months for "deals" are December, January, February, and July.
Want to know the best day on which to close a home? It's October 8.
Homes closed on October 8 sell for an average 10.8% below their estimated market price, followed by November 26 (10.1% below market value), December 31 (9.7% below market value), and October 22 (9.6% below market value).
Buyers closing in April pay an average 1.2% more for homes than their estimated market value.
What Are Today's Mortgage Rates?
Nationwide, we're entering prime "Buyers' Season". There's less competition for homes, which creates urgency among sellers, and mortgage rates remain cheap. It's an excellent time to purchase a home.
Get today's live mortgage rates now. Your social security number is not required to get started, and all quotes come with access to your live mortgage credit scores.
Click to see today's rates (Jul 20th, 2017)
The information contained on The Mortgage Reports website is for informational purposes only and is not an advertisement for products offered by Full Beaker. The views and opinions expressed herein are those of the author and do not reflect the policy or position of Full Beaker, its officers, parent, or affiliates.
Try the Mortgage Calculator