FHA : 1.2 Million Mortgages Insured In FY 2012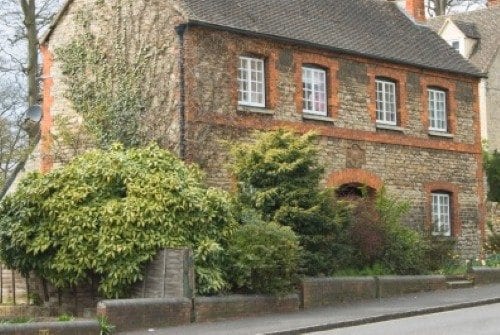 In October 2011, the U.S. housing market began its turnaround.
In the 12 months that followed, the median existing home sale price is up 11 percent; the number of sales on an annualized basis is up 11 percent;  and the national inventory of homes for sale just dropped 22 percent.
These are the first signs of a "strong housing market" in more than 7 years.
And, meanwhile, as buyers come back to the market, lured by low prices and low mortgage rates, the Federal Housing Administration (FHA) has helped finance a lot of them.
FHA mortgage (Oct 23rd, 2017) rates"].
FHA : 1.2 Million Loans Insured In FY 2012
The Federal Housing Administration has played a crucial role in this year's housing market recovery.
In its annual report to Congress, the self-funded agency revealed that it insured 1.2 million single-family mortgages in 2012 with a combined principal balance of $213 billion.
This figure is slightly below the value for FY 2011, but includes a 7 percent increase in total refinance activity -- a category which includes cash-out FHA refinances, conforming-to-FHA refinances, and FHA Streamline Refinance activity.
The FHA insured more than 451,000 refinances in FY 2012.
The increase in refinance activity is especially noteworthy given that the Federal Housing Administration raised its mortgage insurance premiums (MIP) in April and June 2012. Falling mortgage rates have trumped the MIP increase, and helped U.S. homeowners squeeze more from their respective FHA mortgages.
FHA Streamline Refinance applicants save at least 5% per refinance, by FHA law.
Click here for today's FHA mortgage rates (Oct 23rd, 2017).
FHA Purchase Loans : 78% To First-Time Buyers
The FHA report to Congress also highlighted the agency's role in promoting homeownership nationwide.
More than 572,000 first-time home buyers used Federal Housing Administration financing in FY 2012, many of whom took advantage of the agency's three competitive advantages.
As compared to comparable conventional loans from Fannie Mae and Freddie Mac, the FHA allows :
A minimum 3.5% downpayment on a purchase
FICO scores as low as 640
100% cash downpayment gifting -- none of the buyer's own funds are required for the FHA
The National Association of REALTORS® corroborates this figure, noting that 46% of all first-time buyers used FHA financing.
Click here for today's FHA mortgage rates (Oct 23rd, 2017).
Get FHA Mortgage Rates
FHA mortgage rates -- like conventional ones -- are at all-time lows, a key support structure for the 2013 housing market. And, with rental costs rising in many U.S. cities, the Rent vs Buy dynamic is changing.
If you plan to buy a home in 2013, and don't plan to make a large downpayment, take a look at FHA financing. Low mortgage rates make for low payments. Your home purchasing power may be higher than you think.
Click here for today's FHA mortgage rates (Oct 23rd, 2017).
The information contained on The Mortgage Reports website is for informational purposes only and is not an advertisement for products offered by Full Beaker. The views and opinions expressed herein are those of the author and do not reflect the policy or position of Full Beaker, its officers, parent, or affiliates.
Try the Mortgage Calculator