HARP, FHA Streamline Refinance Reducing U.S. Foreclosures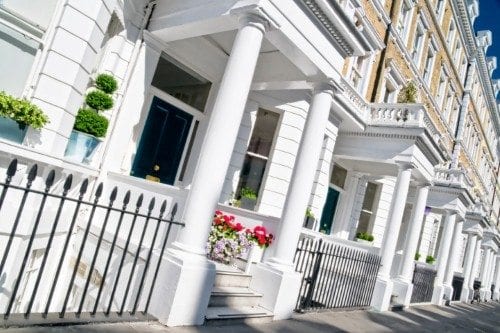 The pace of foreclosures is falling nationwide.
According to CoreLogic, the number of U.S. foreclosures fell 3.4 percent between August and September 2012, dropping to 57,000 on a national level.
The figure represents a 22% decline from the start of the year, and is now down by half since September 2010.
Click for today's mortgage rates (Oct 23rd, 2017).
Is HARP 2 Reducing Foreclosures?
Foreclosure volume is down for several reasons.
First, the U.S. economy is improving. Since 2010, the U.S. economy has added 4.5 million net new jobs which battles the number one cause of home foreclosure -- loss or curtailment of income. As incomes rise and Americans get back to work, it's a natural consequence that fewer homes go into foreclosure.
Fewer loans are delinquent, too. The number of homeowners more than 60 days late on their respective mortgages fell to its lowest quarterly rate in 3 years last quarter.
Another reason foreclosure volume is down is because mortgage servicers have been more willing to modify loans for homeowners demonstrating need. Several years ago, this didn't happen. It's a positive consequence of the $25 billion fine levied on servicers earlier this year.
And, lastly, foreclosure volume may be down as a result of the plethora of mortgage products for underwater homeowners, including the FHA Streamline Refinance, the VA IRRRL, the USDA Streamline Refinance and the Home Affordable Refinance Program (HARP).
Each product existed in 2011, but, this year, lenders are more willing to lend on them. HARP refinances will top 1,000,000 in 2012 and the FHA will insure more than 500,000 new loans via the FHA Streamline Refinance.
Each refinance lowers a homeowner's payment, and contributes to falling default rates. 
Click for today's mortgage rates (Oct 23rd, 2017).
Foreclosure Rates Expected To Drop In 2013
As 2012 comes to a close, the housing market is improving. Home values are rising in many U.S. markets, mortgage rates remain ulta-low, and buyer demand is increasing. Wall Street expects foreclosures rates to continue to fade into 2013.
For buyers of foreclosed homes, this means that the "distressed home" discount should start to reduce by next Spring, if not sooner. For homeowners looking to refinance, fewer foreclosure may yield higher home values.
Click for today's mortgage rates (Oct 23rd, 2017).
The information contained on The Mortgage Reports website is for informational purposes only and is not an advertisement for products offered by Full Beaker. The views and opinions expressed herein are those of the author and do not reflect the policy or position of Full Beaker, its officers, parent, or affiliates.
Try the Mortgage Calculator